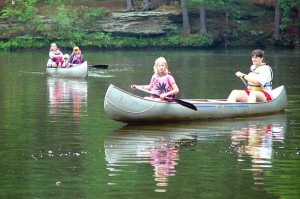 We are excited to provide this on-line resource for adult and youth leaders in the 4-H Canoe Project.  This site is full of videos and documents to help you lead safe and fun project meetings and trips for 4-H members in your county.
For information or to provide feedback on this site, please contact:
Ian Meeker, Bayfield County 4-H Youth Development Educator: ian.meeker@ces.uwex.edu
Justin Hougham, 4-H Environmental Education Specialist: justin.hougham@ces.uwex.edu
Mary Pardee, Polk County CNRED Educator: mary.pardee@ces.uwex.edu
Michelle Grimm, Taylor County CNRED Educator: michelle.grimm@ces.uwex.edu
We hope you enjoy these resources!