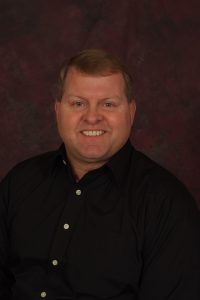 Scott Gunderson has served as the Manitowoc County Agricultural Agent since 1987.   Scott's major programming efforts are in Dairy and Livestock and Farm Safety. His primary emphasis is developing educational materials and teaching that information to dairy farmers, dairy nutritionists, agricultural lenders, farm management specialists, dairy plant field representatives, elected officials, and the general public.
Much of Scott's work has been accomplished through farm management teams. Since 2012 Scott has facilitated over 40 farm management teams with a combined total of over 300 members.  Scott has worked to bring awareness to farmers, service providers, and consultants regarding the Grow Wisconsin Dairy Team and Dairy 30×20 grant programs.  Nearly 20 Manitowoc County farmers have successfully applied for and received grant dollars to improve their dairy operations.   These management teams received over $125,000 from the Grow Wisconsin Dairy Team and Dairy 30×20 grant programs. Results from an evaluation of his team work leadership with 27 farms include improved communications, increased milk production, improved milk quality, development of organizational charts, farm succession planning, and conducting SWOT analyses.
Since 2011 Scott has offered trainings on OSHA compliance to 325 farm owners, employees, and agricultural service providers/consultants.  Scott also works with farms one-on-one to pinpoint site specific hazards.  He has offered related training for nearly 40 EMTs regarding farm and feed mill rescue awareness.
Scott has taken leadership with all three of the UW-Extension Intuitive Cost of Production Analysis (ICPA) projects to determine the costs of raising dairy replacement heifers.  In 2013, he worked on field data collection and co-authorship of a paper that published the findings, along with PowerPoint presentations made available to all Ag Agents.  Scott used the findings to consult with over 200 farmers.
In response to the historic drought of 2012 and the significant alfalfa winter kill in the spring of 2013, Scott assisted in the development of the "Meeting Tomorrow's Feeding Challenges Today" program.  This program, which included five workshops, targeted Dairy and Agronomic consultants along with dairy nutritionists.
Additionally, he has been involved in the Lakeshore Area Network for Dairy (LAND) project, which is a multi-county effort to link retiring farmers with those interested in entering production agriculture.  Since 2007, twelve farms have either worked on succession plans, estate plans, or feasibility studies to transfer ownership of their farms under this program.
Scott is a founding member of the Wisconsin Agricultural Education Center which is designed to showcase the importance of agriculture, and ultimately result in Agri-tourism, business development, and job creation.  As of December, 2015, 60 percent of the $12 million needed to construct the Center has been raised.
To learn more about the scholarly UW-Extension work of Scott, please click here.