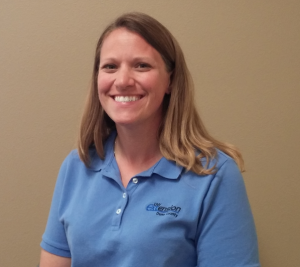 Katie Wantoch has served as the Dunn County UW-Extension Agriculture Agent since July 2010. Katie's primary programming efforts have focused on Farm and Financial Risk Management, and Agricultural Economic Development.
Located in western Wisconsin, Dunn County is home to a diverse agricultural industry, contributing 3,890 jobs and $806 million dollars in economic activity (Deller, UW-Extension, 2012). 1,404 farm businesses engage in dairy, beef, turkey, meat goat, cash grain, horticulture, and vegetable crop production on over 372,000 acres of the county's land (USDA Census of Agriculture, 2012). In 2014, 104,500 acres were planted in corn, 52,900 acres in soybeans, 7,400 acres in oats, and 30,600 acres were harvested for alfalfa hay (USDA NASS Survey, 2014). Dunn County leads Wisconsin in the production of dry edible beans, and is sixth in grain production with $110.5 million in sales. Dairy farming continues to be a major agricultural industry in Dunn County with $83.9 million in sales.
Farm and financial/risk management skills are more important than ever due to volatile agricultural commodity prices and increasing input costs for farm owners/managers. Farm owners/managers across all agriculture enterprises need effective financial and risk management skills regardless of their type of operation. As the agricultural economy of Wisconsin and the nation continues to challenge producers, farm and financial/risk management educational programs will involve all stakeholders, including agriculture professionals.
Katie has taken the lead role in developing Annie's Project programs focused on agriculture economic development and farm management for women farm managers and operators. She has also co-taught programs on grain marketing , assisting participants with developing pre and post-harvest marketing plans. Katie has worked with landowners and land operators on farmland rental issues.
Katie is a monthly contributor to the Agrivision column for the Wisconsin Agriculturalist magazine in which she offers insightful advice on farm succession issues and farm management concerns. Katie has authored factsheets, bulletins and conducted presentations at local, state and national workshops or conferences.
Additionally, Katie is involved with on-farm research projects in Dunn County. She is working on an ambitious project, funded by a SARE PDP grant, to increase knowledge and capacity of agency staff and agricultural professionals to help them increase the adoption of cover crops on Wisconsin farms. Katie is a key collaborator with three government agencies on managing 150 acre of Dunn County-owned farmland. This partnership's goal includes demonstrating the value of soil and water conservation best management practices to stakeholders locally and around Wisconsin.
To learn more about Katie's UW-Extension Scholarly work please click here.