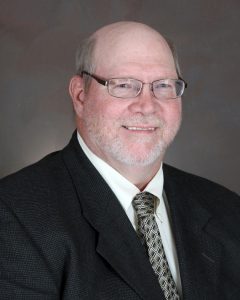 Mark Hagedorn served as Brown County's Agriculture Educator from 2006 to 2013 and is currently serving in the same capacity in Eau Claire County. During this time, he has developed programs focusing in areas of; dairy modernization and management, dairy crop management, and strategies for improved rural/urban agricultural awareness. Mark is also a member of the UW-Extension Dairy Team and currently is serving as the county based faculty team co-leader.
When Mark arrived in Brown County in 2006, he brought nearly 30 years of experience in the dairy industry.  His work has been beneficial and effective in the areas of employee safety and training, heifer raising economics and the improvement of rural/urban relations. His outreach to underserved audiences including Hispanic, Hmong and Amish clientele has been commendable. His diligence has served to improve farms of all sizes.
Mark was instrumental in organizing the inaugural Midwest Manure Summit to address the concerns of manure management in the state. The Summit addressed this universal need by the dairy industry. Mark's organizational efforts were key in making the event a success, resulting in the Summit becoming a semiannual event dedicated to addressing the technological difficulties related to manure handling and processing.
Mark has been proactive in addressing farm safety. He developed a bilingual skid steer safety program that was released at the 2010 World Dairy Expo and has been presented to workers statewide. His fact sheet, "Skid Steer Handling Skills" is available to the public. Mark responded to OSHA's concerns about worker training and safety by working to help farms in Brown and Fond du Lac Counties reach compliance with OSHA's regulations through farm safety risk assessments. This program has become a resource for other agents to use throughout the state. The success of this program was shared with the Four-State Dairy Extension Group at their annual conference.
To learn more about Mark's UW-Extension Scholarly work, please click here..