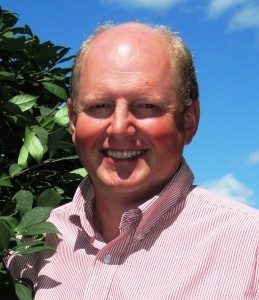 Matt Lippert has provided programming to the residents of Wood County since 2003 as the UW-Extension Agriculture Agent.   He also provides programming across seven Central Wisconsin Counties as part of the Central Wisconsin Agriculture Specialization (CWAS) group as the lead Dairy and Cranberry production specialist.  He is also a member of the Dairy Team.
The Central Wisconsin Dairy Series is a program Matt coordinates annually. He has partnered with the Agriculture Agents in Marathon, Clark and Taylor Counties for these educational workshops. These winter workshops reach over 300 annually across the higher concentrated dairy areas of the seven county CWAS area. He has included a number of UW Specialists and industry representatives to provide the latest research based information.   He also includes UW Specialists for individual farm consultations to help dairy producers in the central part of the state.
Wood County is the largest cranberry producing county in the state. Matt works closely with the Wisconsin State Cranberry Growers Association (WSCGA) and serves as the only county based faculty in the Department of Agriculture and Life Sciences to work extensively with cranberry growers.  He works closely with the WSCGA to organize their winter and summer conferences and field days.  Matt serves as the editor of the Wisconsin Cranberry Crop Management Newsletter, which is distributed to about 500 growers and industry affiliates.
In addition to dairy and cranberry programming Matt has been involved with Farm Management programming including Heart of the Farm programming, QuickBooks workshops and more recently helped conduct the Management Assessment center workshops.
Matt has dedicated a significant amount of time to the 2018 Farm Technology Days Show which will be held in Wood County in July.
To learn more about Matt's UW-Extension scholarly work please click here.