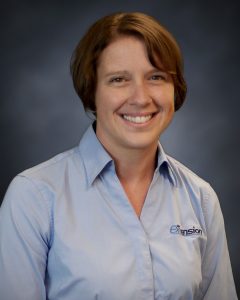 Dr. Heidi Johnson serves as the Crops and Soils Educator for UW-Extension in Dane County. Prior to this, she served as a general Agriculture Educator in Jefferson County from 2009-2013. In her role in Dane County, Heidi also served as the Executive Secretary for Farm Technology Days show that took place in Dane County in 2015.
Dane County is the second most populous counties in the state but it is also one of the largest agricultural counties. Based on needs indicated by farmers in Dane county and concerns in the county around surface water quality, Heidi has focused a large part of her programming in on helping farmers use cover crops in their cropping rotation to reduce their environmental impact..  Heidi has become a leader for Wisconsin in cover crop research and outreach by working with local farmers and organizations to conduct research and develop Wisconsin-specific cover crop recommendations. .
Heidi also manages the cover crops website and uses that platform to share the most current, research-based information on the topic. Dr. Johnson has not only worked to help farmers adopt cover crops but has shared this information with UW-Extension staff, other agency personnel and private sector agronomists to increase cover crop adoption across the state.
In her career, Heidi has also identified needs in areas outside of traditional topics and audiences, most notably in providing education to farm families regarding their health care options and pest management education to Hmong farmers.
To learn more about Heidi's scholarly UW-Extension work, please click here..