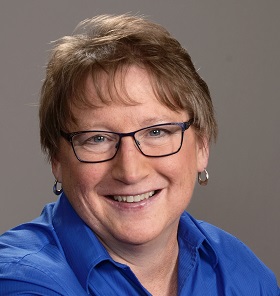 Dr. Sandy Stuttgen has served as Agriculture Agent for Taylor County since 2007. Sandy's programming has focused on dairy and beef nutrition, reproduction, facilities, bio-security and health.
Taylor County has 967 farms – 463 are beef and dairy. Sandy has tailored her programming to meet the needs of beef and dairy farms.  Quality Assurance for beef and dairy farms are voluntary educational certification programs developed in response to quality challenges identified by National Beef Quality Audits.  Sandy's quality assurance program included antibiotic use, biosecurity, low-stress animal handling, and animal well-being.  Her program included continuing education credits for farmers to obtain and retain quality assurance certification.  Sandy has also responded to the need for farm business management in Taylor County.
Sandy developed and co-authored a peer-reviewed publication A4139 "Gastrointestinal Parasites and Cattle in Wisconsin". She also wrote several publications on animal comfort, well-being, and handling, including several fact sheets and record keeping forms on a new Food and Drug Administration Veterinary Feed Directive.  Her work has been cited and referenced in several industry publications including: the WI Agriculturist; Hoard's Dairyman; Beef and Beef Vet magazines reaching thousands of dairy and beef farmers and veterinarians throughout the state and nation.  She also developed and built a Basic Calving Techniques interactive obstetrics model and co-developed a Wisconsin Ideal Calving Pen to augment her teaching efforts. Both are classic examples of her hands-on approach that is highly valued by clientele and colleagues alike.
In addition, Dr. Stuttgen was appointed in 2013 to the statewide Agriculture and Natural Resources Extension (ANRE) Beef Team and continues in that role as a key leader as well as an active member of the UW-Extension Dairy and FARM Teams.
To learn more about Sandy's UW-Extension scholarly work please click here.