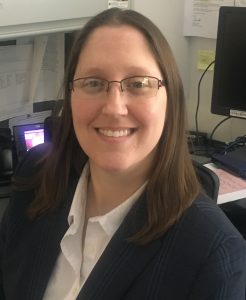 Dr. Heather Schlesser has served as the Dairy Agent for Marathon County since 2012. Heather's programming has focused on dairy and beef reproduction, dairy calf and heifer raising, and farm profitability.
Marathon County has a strong dairy industry. Heather has worked to provide programming that is pertinent to the farmers within Marathon County. She has accomplished this by partnering with surrounding Agriculture Agents and Agriculture Agencies within the County.
Heather has served as the FARM Team Co-leader since 2014 and helps to develop the plan of work and budget for this team. Heather is also an active member of the UW-Extension Dairy and Livestock teams.
To learn more about Heather's scholarly Extension work, please click here.