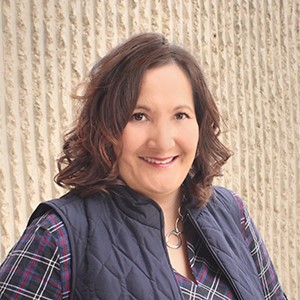 Tina Kohlman has served as an Extension Dairy & Livestock Agent for Fond du Lac County since 1999.  Tina has developed and focused her Extension programming in the areas of dairy production management and farm business management.
Tina has developed several successful programs including a three-day farm business succession program entitled "Moving Forward" which focuses on business, retirement and estate planning along with a similar 3-part series entitled "Cultivating Your Farm Business Future."   She is also the co-developer of the "Supporting Farmers during Challenging Times" workshops.  Nearly 100 individuals from over 15 Wisconsin counties participated in this.  This program was adapted and replicated in other parts of the state in 2018 and was a three-part webinar series hosted by the Four-State Extension Dairy Group.
Additionally, Tina has developed nearly 30 presentations/factsheets covering topics related to calf and heifer management, farm business succession, animal well-being, nutrition, human resource management, and farm management. Some of her outstanding work includes: "How Prepared Are You?"; "Managing Dairy Employees Effectively" and together with agriculture colleagues, a formal curriculum entitled "Employers of Choice". Tina also made revisions to her "Dairy Workers' Training Modules".
Tina has provided leadership/teaching roles for 33 state, regional and local meetings. She has been involved in co-planning numerous regional and statewide events including the biannual Midwest Manure Summit and the WI Dairy & Beef Well-Being Conference. In 2017, Tina was instrumental in the redesign, look and foundation for the UW-Extension's Educational Tent at Farm Technology Days.  She is on the UW-Extension Dairy Team and currently serves on the academic department's Professor Committee.
To learn more about Tina's Extension scholarly work, please click here.