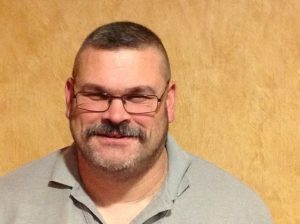 Bill Halfman is an accomplished agricultural agent serving Monroe County since 1998. Bill's primary area of focus is in Livestock Production and Management.
In the absence of a campus Extension beef specialist, Bill's work in beef production and management has filled an important void for several years by developing and sharing numerous decision-aid spreadsheets, as well as coordinating and presenting beef production and management programs across the state, including collaboration with neighboring states of Iowa and Minnesota. Bill also helped develop and now manages the WI (Extension) Beef Information Center website.
Bill's collaboration with campus faculty at UW-Madison and UW-River Falls helps inform his Extension work and provides practical learning opportunities for campus faculty and students alike. These collaborations included a USDA Risk Management Agency grant and feeding trials at both Lancaster and Arlington Ag Research Stations.
Additionally, he helped initiate and conduct field research that was published in a peer reviewed journal, and has published numerous decision-aid tools and fact-sheets used widely by cattleman and Extension colleagues throughout the Midwest. Bill is a frequent contributor to the WI Agriculturist magazine and has been a guest on Sirius XM Rural Satellite radio as well as The Angus Report on RFD-TV.
Since 2010, Bill has twice served as Chair our department Standards, Rand and Promotion Committee and is a current member of the DALS Post-Tenure Review Committee. As a member of the Extension Livestock Team, Bill provides leadership to the Beef workgroup organizing and coordinating the annual statewide Cattle Feeder Clinic at six locations across the state.  Bill is also an advisor to the Western WI Beef Producers Cooperative.
With respect to agronomy, Bill continues to conduct on-farm fungicide trials which have provided valuable information to his clientele, as well as statewide. His work with foliar fungicide trials has resulted in an impressive four peer-reviewed publications.  A newer project for Bill investigates nitrogen rate trials on corn.  Emerging technology using drones and special sensors and cameras is included in this project.
Bill has worked with the Amish community on fresh market vegetable production, assisted the local Ho-Chunk community develop community gardens, is conducting nitrogen use trials for locally grown hops, and took a lead role in developing a video series for tractor safety training.
To learn more about Bill's UW-Extension scholarly work please click here.