Dept. of Ag & Life Science Faculty Administrative Leave
Matt Hanson, Assistant Dean, Southern Region
Retired Dept. of Ag & Life Science Faculty
Sharon Morrisey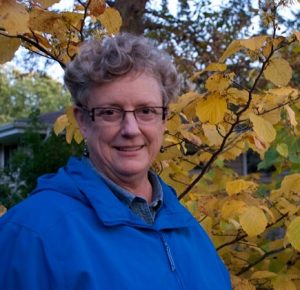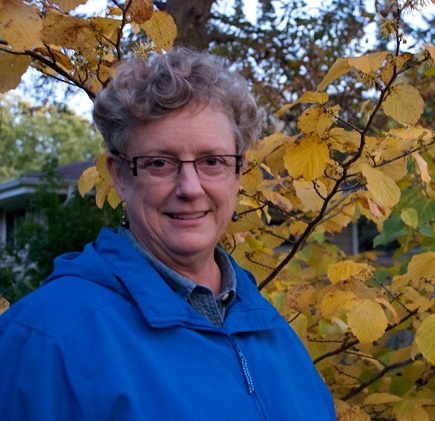 Sharon Morrisey, UW-Extension Horticulture Agent in Milwaukee County for more than 25 years, retired in early 2018. During this time she developed an incredible relationship with the media allowing her to reach thousands of people throughout the Milwaukee metro area.
Since 1997 Sharon worked with local Fox affiliate Channel 6 TV to present "In the Garden" featuring four live segments on their morning Wake-Up News Show throughout the year. The segments were also posted on stations web site for viewers (estimated at 43,000) to access during the gardening season.
Sharon was also responsible for training and advising the Milwaukee County UW-Extension Master Gardener Volunteer program. Each fall she would train 125 new volunteers.  In 2017, nearly 500 MGVs from the Milwaukee County area volunteered 34,647 hours of service and participated in 12,264 hours of continuing education, working on over 300 different activities.  She also directed the Milwaukee County "Hort Help" hotline which receives approximately 1,000 inquires each year.  In 2016 she developed a manual for training "hotline" Plant Health Advisors.   Additionally she was a member and key leader of the UW-Extension Agriculture and Natural Resource program area Horticulture team co-chairing the Consumer Horticulture work group helping support other Extension Educators and volunteers across the state with a variety of training and outreach programs.
Sharon also helped coordinate and assist Milwaukee County UW-Extension Master Gardener volunteers with two major annual garden-related educational events, the Realtors' Home and Garden Show and the Wisconsin State Fair 'Model Backyard" garden, developing and delivering Extension factsheets and publications to more than 50,000 participants each year.
Sharon was also the program coordinator for the Horticulture and Urban Agriculture initiative in Milwaukee County partnering with various groups including the county Parks and Recreation department, Boerner Botanical Gardens (BBG), Mitchell Park Domes, Wehr Nature Center and the Milwaukee County Zoo.
To read more about Sharon's UW-Extension scholarly accomplishments, click here.
---
Zen Miller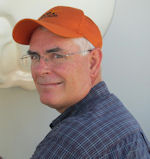 Zen Miller has been the UW-Extension Agricultural Agent for Outagamie County since 1996. The majority of Zen's programming efforts are with Dairy Management and Livestock.
Since 2009 Zen has trained over 80 dairy industry personnel, many from Wisconsin as well as other states including Florida, Pennsylvania, Ohio, Virginia and Arizona to assess farms for the National Dairy FARM program – a way for the dairy supply chain to document that farmers are caring for their animals in a way that assures animal well-being, quality care, and reduced drug use.
Zen also helped plan and coordinate UW-Extension Dairy Beef Animal Well-being Conference held each year in Wisconsin. Since 2010 it has been held in Kaukauna twice reaching over 650 farmers, high school students, service providers and animal care consultants at that location alone.
Zen has utilized interns and backfill to conduct on-farm demonstrations. One dehorning/disbudding program designed to encourage dairy farmers to dehorn or disbud earlier and/or use pain medication to reduce the stress on young calves.  Zen worked with 22 farms, fifty farmers and employees; he taught this material to 60 Agriculture bankers, accountants and educators, FFA animal science classes as well as Quality Milk Council members using this innovative teaching which included two calf cadaver heads to show where the horn buds attach to skull.
Zen has served on the livestock team and has been the Swine Team leader since 2012. Pork Quality Assurance Plus (PQA) has been a large part of his effort.  Another innovative idea that Zen brought to Wisconsin from Kentucky is the Bacon contest, designed to teach youth about processed meats and curing techniques.  30 youth participated in 2014 and 2015 and was developed so other counties can conduct similar contests using Zen's curriculum.
In the last five years Zen has trained over two dozen PQA advisors, including UW-Extension agents and veterinarians. He also teaches Transport Quality Assurance (TQA) which trains farmers and truckers in all aspects of animal welfare as they haul swine to market.  Under Zen's leadership the Swine Team has developed the Bader Swine Symposium as a yearly educational program that rotates from UW-Platteville, UW-River Falls and the Arlington Agriculture Station.
In 2013, Zen co-authored two publications. Feeding Cabbage Waste, Factsheet with Liz Binversie and An Assessment of the Wisconsin Swine Production Sector, with Adam Hady, Dave Wachter, Mahlon Peterson, Ed Jesse, Pat Luby and Bill Gnatzig.
To learn more about the UW-Extension Scholarly work and of Zen Miller, please click here..
---
Vance Haugen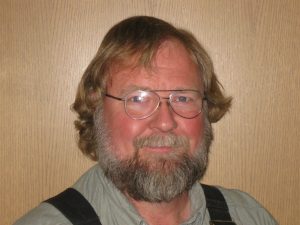 Vance Haugen continues to organize and conduct a series of pasture walks in the greater Crawford County area that are well attended and continue to attract new people.  Over the past five years he has held 61 pasture walks that have had a total attendance of 1606 people. He has included a wide variety of farmers and agency people as presenters at the pasture walks.  He was part of a group with the Green Lands Blue Waters initiative that developed a fact sheet series on contract grazing and pasture rental.  In addition to attending the European Federation of Animal Science Conference in Copenhagen, Denmark, Vance also had the opportunity to present two grazing topics at the conference.  Vance has also adopted some of his on-line materials to concise documents for the Amish farmers that attend some of the pasture walks.
Vance also programs in Dairy Modernization working with Dr. David Kammel, Extension Ag Engineer at UW-Madison, providing farms information and assistance with options for their situation across the state.  Over the past 5 years he has helped 68 farms with evaluating dairy modernization options for their farms.  In addition he has presented information on dairy modernization at the MOSES conference, the Practical Farmers of Iowa Conference, and the School for Beginning Graziers.
To learn more about the scholarly UW-Extension work of Vance, please click here.
---
Ken Williams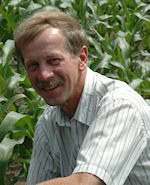 Ken Williams has served as the Waushara County Agricultural Agent since 2005. Before moving to Waushara County Ken served as the UW-Extension Agriculture Agent in Langlade County from 1999 to 2005. With over 200,000 acres utilized for grain production across the Central Wisconsin Agricultural Specialization (CWAS) 7 county area, grain production is very important.  Ken's major programming efforts focus on grain production and farm business management.
Ken has re-established a Grain Producer Breakfast Club which meets monthly, except during busy planting and harvesting seasons. This group meets for breakfast and a short educational program.  In June or July a crop walk is conducted at one of the producers' farms, which is a cooperative efforts from Ag Agents from CWAS and Winnebago County and Waushara County Land Conservation.  Recently, seven participants indicated a positive increase in profitability of over $300,000 as a result of knowledge gained by attending the grain club meetings.
Ken organized a bus trip for grain producers to the CBOT and Nidera Grain. This provided 32 grain producers with education and firsthand knowledge of how the grain market in Chicago operates and affects local grain markets.
Ken has developed and maintains an Excel workbook with individual worksheets for corn, soybeans, wheat, seeding alfalfa and established alfalfa cost of production information. In addition to Ag Agents, the workbook is helpful to bankers, farm cooperatives, newspaper personnel and land conservation personnel.  Ken has also developed and maintains a fertilizer cost for Crop Removal spreadsheet.
Farm business management is an important and necessary aspect of all areas of agricultural production. Ken works to provide educational programming to meet this need by personally working with farmers in areas of farm transfer, farm business management and foreclosure issues, setting up possible dairy star-up budgets and working with producers on balance sheets and income statements. In addition to meeting personally with farmers, he conducts training sessions and workshops.
Additionally, Ken wrote and administered a CWAS 7-County 2011 Grazing Lands Conservation Initiative Grant that included several on-farm demonstration plots. He also writes weekly agriculture related articles for the local newspapers.
In November 2014 Ken accepted additional duties as a 2014 Farm Bill Title 1 Program Delivery Specialist. The purpose of this position is to provide specialized education for state farmers on the specifics of the 2014 Farm Bill. Specialized training involved attending a multi-state training held at Indianapolis Indiana as well as an in-state training held in Stevens Point Wisconsin during November 2014. In this position Ken conducted eight training sessions across seven counties in the center part of Wisconsin during 2015. These programs explained how the three different programs in the 2014 Farm Bill worked, how to update yields, how to update acres and they also provided information on how to find additional resource material. These programs were attended by 306 area producers growing crops on over 98,000 acres.
To learn more about Ken's scholarly UW-Extension work please click here.
---
Tim Jergenson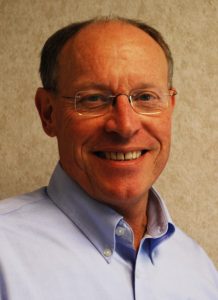 Tim Jergenson has served as the Barron County UW-Extension Agriculture Agent since 2003. Prior to that, Tim served as the Polk County Agriculture Agent and has Extension youth development experience in Clark County and South Carolina.
As the Agricultural Agent for Barron County, Tim has focused his programming in Farm Financial Management, Small Ruminants, Horticulture education and Leadership Development. Much of Tim's farm financial management work has been done in the areas of farm financial analysis, land rent price monitoring and lease education and farm financial decision-making.
Tim was a member of the team of UW-Extension agricultural educators who collaborated with the Farm Service Agency to introduce farmers to provisions of the new 2014 federal farm bill. Tim reached over 400 farm operators through 11 workshops in a five-county area of northwestern Wisconsin in tandem with Farm Service Agency staff. Farmers learned of the details of the 2014 Farm Bill and how they could enroll in the programs. During these workshops Tim explained to farmers how to make informed decisions when enrolling in the new farm programs. Tim along with other members of the work group was awarded the 2016 Team Workgroup Leadership & Responsiveness Award from the Agriculture and Natural Resources Program Area of Cooperative Extension, UW-Extension.
During 2015, Avian Influenza spread rapidly through turkey production farms in Barron County resulting in the loss of over 650,000 turkeys. The loss of birds and subsequent quarantine of dozens of area farmers led to widespread concern among small poultry flock owners and the general public regarding their safety and the safety of their birds. Tim, in cooperation the Barron County Public Health officials, launched a countywide public information campaign to explain the symptoms of Avian Influenza, how the disease spreads, and how farmers and the public can protect themselves. Subsequently, Tim and the Director of Public Health in Barron County were recognized with a "Be Your Best" teamwork award from REALiving.
Tim is currently working in collaboration with farmer growers, and food processing companies in northwestern Wisconsin and a UW-Extension Horticulture specialist to help evaluate pest control protocols for cudweed control in snap beans. This weed has spread rapidly among snap bean fields in Barron County and has resulted in thousands of tons of snap beans being ruined because the processing plants rejected the crop due to cudweed contamination. Tim is also working with dairy farm graziers and UW-Extension agronomy specialists on a project to evaluate feeding barley sprouts to lactating dairy cows during months when the cattle cannot graze.
Tim currently serves as department head in the Barron County UW-Extension Office and was Executive Secretary of Wisconsin Farm Technology Days Barron County 2013. To learn more about the UW-Extension scholarly work of Tim Jergenson, please click here.
---
Peg Reedy
Since 2001, Peg Reedy has served as the UW-Extension Ag Agent for Walworth County. Peg's primary programming efforts are in agronomy, pasture management, farm management, and farm succession.  Peg also served as the Farm Technology Days Executive Secretary for the past two and a half years.
Nutrient management in hay and dealing with horse manure, especially boarding stables are two issues that were identified as a need in the area. Peg presented workshops on hay analysis relative to quality and matching it to horse nutritional needs.  Peg is one of a group of Extension educators in Wisconsin and Illinois providing educational programing in equine issues. This bi-state group received a Great Lakes Regional Water Grant to work with four stables to help them develop composting protocols and facilities to help handle and manage manure.  One of the stables now markets the compost to gardeners, and another incorporates the compost in their pasture nutrient management plan and program.  In Walworth County, they had an opportunity to work with a brand new equine facility to develop the entire facility incorporating environmentally friendly technology throughout the entire complex including the composting aspect.  The stable used the compost as part of their pasture nutrient management and the facility has been used as a pilot to show others how to incorporate green technology into their facilities.
Toxic plants in pastures are a big concern of livestock owners. To address this concern, Peg developed presentations on identification and management of toxic plants.  She presented these at the Bi-State Equine conference, the Wisconsin Sheep and Wool Festival, the Kettle Moraine Trail Riders annual meeting and the Wisconsin Grazing Conference.  These presentations led to follow-up visits with landowners to help them develop plans to manage troublesome weeds in their pastures.  Peg and colleagues, Mark Renz, Anders Gurda and Rhonda Gildersleeve have authored a field guide to poisonous plants found in Midwest pastures and forages.
Peg worked with smaller scale landowners to increase their knowledge of basic pasture management by developing materials on basic forage management including forage quality, species identification, managing laminitis (grass foundering) and matching forage quality to horse nutritional requirements. She presented these educational materials at pasture walks and workshops.
Additionally, Peg developed a Focus on Forage fact sheet to answer the question posed by small landowners as to whether they should hire someone to make their hay, or purchase equipment and do it themselves. She also worked with Ken Barnett to develop spreadsheets for landowners to be able to make informed decisions on the most economical approach for their situation.
To learn more about the Peg's UW-Extension scholarly work please click here.
---
Otto Wiegand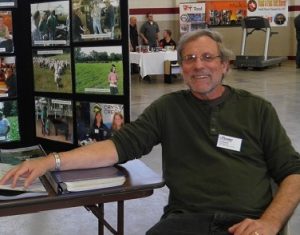 Otto Wiegand has served as the Agriculture Agent in Burnett, Sawyer and Washburn counties since 2004. His major program areas are Livestock, Dairy and Forages.  He is headquartered at the Ag Research Station in Spooner.
Since he began his position, Otto has worked closely with the NW Wisconsin Graziers Network. His efforts have included organizing conferences with over 800 participants and pasture walks with over 2,700 participants, in addition to writing grants and coordinating the work of the grazing planners.  The $270,000 in grant funding has been used to hire grazing planners, interns, and help pay for the educational events. The 160+ grazing plans completed have covered over 10,000 acres and enabled participants to capture $400,000 in NRCS EQIP cost sharing for material items.
Otto was instrumental in facilitating hay sales in recent years which resulted in Northwestern Wisconsin hay growers being put in contact with livestock farmers trying to survive drought conditions in the Midwest and in Oklahoma and Texas.   He participated in multi-county, bale-weighing project that helped farmers learn the true weights of their round bales in addition to quality analyses.
Otto made contact with all of the 100+ dairy farms by 2009 in the three counties. He has facilitated dairy modernization processes at over 50 different dairy farms (80 visits) in the three counties using David Kammel to visit with these farmers to give them options to modernize their dairy operations.
Otto has hosted the Beginning Dairy and Livestock Farmers School at various places in Northwestern Wisconsin for eight years educating 65 students. He has hosted five Heart of the Farm Workshops for women. He is active in local food and sustainable farming issues.  Otto has also done ten Farmer-to-Farmer agricultural consulting trips to Latin America, Africa and Eastern Europe since 2004.
To read more about the Otto's scholarly UW-Extension work, please click here.
---
Mark Mayer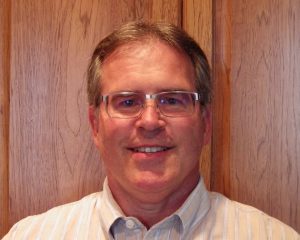 Mark Mayer has served as Green County's Agriculture Agent since 1985. His major programming areas are in Dairy Modernization, Milk Quality, Farm Management, and Nutrient Management.
Much of Mark's Dairy Modernization work was has been accomplished by conducting individual dairy farmstead consultations. Dairy Modernization topics have been presented by Mark on numerous occasions, including annual county dairy management seminars, technical college presentations, UW Short Course classes, regional barn meetings, State Agriculture Educator conferences and legislative committees.  Mark has facilitated and organized Dairy Modernization Farm Tours for the past 20 years which have allowed other producers and Ag industry professionals to see first-hand the finished results of dairy modernization projects.  During the last four years over 340 dairy producers and Ag professionals from 15 counties and three states have participated in these farm tours.  Mark has also facilitated many educational dairy farm tours for the public designed to increase consumer knowledge of modern dairy production. These tours have been done in conjunction with Green County Cheese Days with over 2,000 people participating every other year.
Mark has recently been a leader in exploring and developing an Ag plastics recycling program, resulting in over 145,000 pounds of Ag plastics being collected and recycled in Green County from 2014-15. He is currently involved with a pilot project to study the feasibility of placing dumpsters on farms and offering free pick up of Ag plastics that would be recycled and used to manufacture trash can liners.  He also established a permanent Clean Sweep Hazardous Waste Collection program in Green County in 2013.  Over the past two years 86 farmers, and 289 households have safely disposed of 20,452 pounds of hazardous waste.  To conduct this work Mark has received grants totaling over $43,000.
To respond to the historic drought of 2012, Mark organized drought related informational meetings to address concerns about plant mortality, spider mite damage, nitrates in corm, pricing drought stressed feeds, alfalfa cutting management, and other animal health and agronomic issues. Numerous radio programs, fact sheets and a drought webpage were developed by Mark.  In addition, he worked with local businesses and organizations to address the mental health challenges and stress farm families were facing as a result of the drought.  Over 350 farmers and Ag industry professionals attended at least one of the three drought meetings held in the region.  Mark also worked with UW specialists to set up a crop moisture and feed mycotoxin testing program in the county to help producers determine the best time to harvest their drought stressed crops and if they could be safely fed their livestock.
Mark has served on the Dairy Team and Animal Husbandry Conference planning team. He works with numerous external agencies such as Blackhawk Technical College, FSA, County Producer Groups and the Green County Milk Quality Board.  He also served as advisor to Green County Master Gardeners, Green County Beef, Sheep and Pork Producers, Dairy Youth Recognition Auction and the Meat Animal Auction committees.  Additionally, Mark is also a founder of the Monroe Excellence in Education Foundation, former President of the Monroe Board of Education, and is currently serving on the Blackhawk Technical College Board of Directors.
To read more about Mark Mayer's scholarly UW-Extension work, you can click here.
---
Ted Bay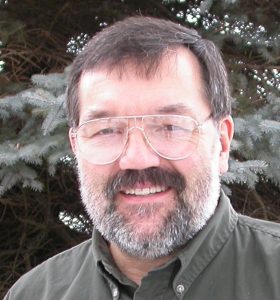 As UW-Extension Crops and Farm Management Agent for Grant and Lafayette Counties, Ted Bay provides educational programming and support for farm management, crop production, nutrient management, and horticulture in southwest Wisconsin.
Ted created a local nutrient applicator training program in 1992 which contributed to groundwork for creation of the Professional Nutrient Applicators Association of Wisconsin (PNAAW) in 2001. Through team collaboration and educational efforts, he has helped PNAAW and UW-Extension develop, market, and host what has become the North American Manure Expo (http://www.manureexpo.org/), an annual event with a multi-national audience. His academic contributions also include assisting with curriculum development for Level One of the manure applicator certification training program including topics related to road safety, manure spill response, public relations, and nutrient management regulations. His nutrient management outreach also includes annual training programs for local producers in Grant and Lafayette County.
In 2009 observation of local hay fields helped to expand the awareness and documentation of widespread alfalfa sulfur deficiency. A replicated multi-year field study of sulfur fertilizer application included extensive plant tissue testing that demonstrated the value of testing to determine where sulfur is needed.  Yield results from this field research confirmed the opportunity for significant financial return from sulfur fertilizer applications. And, just as important, the study also demonstrated no response to added sulfur where field test levels were adequate.
Significant statewide awards like the 2008 Friend of Conservation Education Award by the Wisconsin Chapter of Soil and Water Conservation Society and the 2010 UW-Extension Chancellors Award for Excellence are further evidence of the impact and value of Ted Bay's scholarly work.
To learn more about Ted Bays, scholarly Extension work, click here.
---
Jim Leverich
Jim Leverich served as the Monroe County Dairy and Livestock Educator from 1985 to 2002.   He worked for the UW-Extension Discovery Farms program for a year and a half before taking his current position as UW-Extension On-Farm Research coordinator.
Environmental performance of Wisconsin agriculture has become an important public policy issue. Agricultural farming practices can have a substantial impact on surface water, ground water, and air quality. Jim has been able to build collaborations with researchers from many different disciplines as well as with many agencies and producers in in each of their research areas.
Jim has developed partnerships that have allowed him to share his many years of extension farm management experience with people who are concerned about water quality but have limited experience and knowledge about how Best Management Practices may affect farmer's decisions and profitability. Jim helped obtain a $7 million USDA Biomass Research and Development Initiative grant.  This multi-disciplinary grant is designed to research the economic and environmental aspects or manure separation and energy production systems on a large dairy farm in Manitowoc County.
Jim has done a lot of work using precision agriculture and emerging technologies to improve economic and environmental performance. Jim and his colleagues are also evaluating variable rate manure application on fields which have highly variable soil tests.  This technology will allow producers to be more efficient in applying manure, minimizing over/under application, and as a result improving nutrient use efficiency and reducing ground and surface water pollution.  Results from these studies have been summarized, published and shared with the Midwest Manure Expo, the Professional Nutrient Applicators Association of Wisconsin, the Nebraska Manure Summit and the North America Manure Expo.
Additionally Jim has written nearly 50 articles from January 2010 – February 2015. Publications include the No-Till Farmer magazines, Focus on Forage and Extension bulletin articles.
To learn more about the Jim's scholarly Extension work please click here.
---
Greg Andrews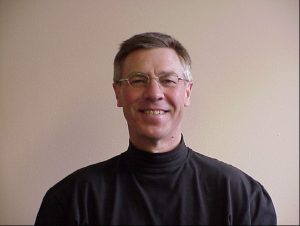 Greg Andrews has served as Pierce County's Agriculture agent since 1985. His main program area focuses on: Conservation of Natural resources, Agricultural Leasing Education, and Dairy Modernization. Since 2013 Greg has also served as the ANRE Administrative Liaison and ANRE Team Coach.
In response to diminished soil conversation practices and a measurable increase in soil erosion rates in Pierce County, Greg partnered with other groups who shared an interest in soil conservation. He initiated a group of educational programs including the Successful Conservationist Newsletter, Better Planting Clinics, Conservation and Crop Management Filed Day, Pierce County No-Till Users Group and a farmer-led watershed group to address erosion issues on a sub-watershed basis.  Conversations with participating farmers indicated that they increased limited-till and no-till practices in 2013.
One of the most common requests for agriculture agents is farmland rental rates. Greg has a long history of collecting this information.  Greg has published the Pierce County Farmland Cash Rent study for many years and has developed educational materials that assist landlords and renters in establishing lease arrangements.  Tenants, landlords, lending institutions and financial consultants benefit from this information as it brings a common understanding of value to the often contentious land rent negotiation process.
Greg makes farm visits with UW-Extension State Specialists and conducts educational farm tours showcasing farms that have modernized/improved their facilities. For example in 2012, 10 farms built new or upgraded their dairy cow, calf or heifer housing as a result of the farm visits and educational farm tours.
Pierce County has been the host county for Farm Technology Days (FTD). Greg used it as an opportunity to develop leaders in Pierce County.  He developed a series of leadership activities and curriculum to be used with the 55 project co-chairs and executive committee members during the 15 months prior to FTD.  Additionally, Greg assembled a work group that developed a format for determining the economic impact of FTD on host counties.
Greg was a co-leader for the Bio Energy Team and established Bio Energy Roundtables to further information sharing, collaboration and professional development. He also serves as the Team Coach for the Grains and Forage teams.  In 2011, Greg received the ANRE Outstanding Agriculture Agent Award and received a State and National Distinguished Service Award from the respective Association of County Agriculture Educators in 2012.
To learn more about the scholarly UW-Extension work of Greg Andrews, please click here.
---
Rhonda Gildersleeve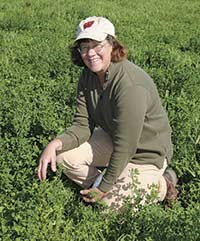 Dr. Rhonda Gildersleeve, UW-Extension Grazing Specialist, provides research-based educational programming and information for Wisconsin's pasture-based dairy and livestock producers in cooperation with local UW-Extension agents as well as other government agency partners and non-profit organizations. Rhonda was promoted to Professor (2014) in the Department of Agriculture and Life Sciences based on her scholarly contributions to address the needs of dairy and livestock producers for timely, research-based information on pasture agronomy, grazing livestock nutrition and use of managed grazing systems to optimize Wisconsin's diverse pasture resources. As a member of Team Forage, Rhonda co-leads the grazing workgroup and coordinates the biennial UW-Extension Grazing Teaching and Technology Conference, an in-service opportunity for updates on current University grazing research and extension efforts. Rhonda has collaborated with interagency partners on dairy grazing educational seminars at World Dairy Expo, a statewide grazing industry needs assessment, surveys of dairy and beef graziers, and expanded professional development opportunities for Extension educators and other agency technical staff to improve quality and delivery of grazing-related programs and resources to producers. With her office located off-campus at the UW Lancaster Agricultural Research Station, Rhonda also assists research station staff with coordination of field days, tours and meetings to deliver information from current research efforts. She has developed a variety of pasture-related presentations for many audiences, including commercial beef, dairy and sheep producers, rural landowners and youth.
To learn more about the scholarly UW-Extension work of Rhonda Gildersleeve, please click here.
---
Barb Larson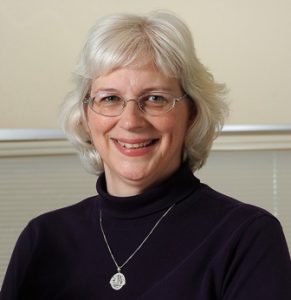 Barb Larson has served as the Kenosha County Horticulture Educator since 2004. Barb's educational programming focuses on horticulture and sustainability. Barb oversees the Master Gardener Program in Kenosha County.  Barb was instrumental in developing an on-line Plant Health Advisor Training to teach basic plant diagnostics.  Since 2009, over 200 people have taken the online course.  Barb was also a co-leader in developing a specialized training course for the Master Gardeners to learn about Horticulture Therapy, an emerging scientific field utilizing the therapeutic effects of gardening and natural environments.  Over 175 Master Gardeners participated in this training and many reported they would use aspects of therapeutic horticulture in their volunteer work.
Barb provides education and leadership for Kenosha County government with horticultural and environmental programs within the county. She is involved in a number of Kenosha County landscape, parks and facilities projects with the goal of improving all aspects of sustainability.
In addition, Barb is part of the small team of educators/agents who plan and offer the Landscape and Grounds Maintenance Short Course for landscape professionals in southeastern Wisconsin and northeastern Illinois. She increased outreach to Spanish speaking landscape professionals by offering simultaneous Spanish language interpretation for the Course and worked to get two UW-Extension publications (one on lawn care and one on pruning) translated into Spanish.
To learn more about the UW-Extension scholarly work of Barb Larson, please click here
---
Patti Nagai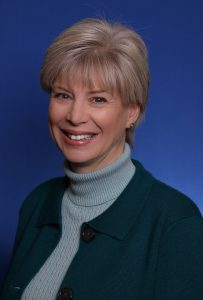 Patti Nagai has served Racine County as the UW-Extension Horticulture Agent since 1998.
Racine County Master Gardener volunteers (MGV) supported 20 community projects including several community garden projects, the Green Works Program, education of elementary school youth on basic gardening, and Plant Health Advisors. Patti works with neighboring Kenosha County and helped initiate a joint Master Gardener Volunteer Program between Racine and Kenosha County.
Racine County UW-Extension supports two community pantry gardens that provide produce for those in need and are used for garden skills training. These gardens were the result of partnerships between Patti, MGVs, the Racine County Food Bank and other community groups and businesses.  The gardens produce thousands of pounds of vegetables and fruits each year.  The Teaching Garden at the Racine County Food Bank is truly unique because it allows for demonstration of many different urban gardening practices.   In 2009 Patti was awarded the Chancellor's Award for Outstanding Achievement for empowering community members in Racine County and beyond to transform their neighborhoods through environmentally sustainable horticulture.
The Green Works program is a horticultural therapy and job skills program for adults with disabilities. A 200 page curriculum was developed from this training, and is used for therapeutic wellness programs and pre-vocational skills training.  Community partners for this program include Southern Wisconsin Center, Lakeside Curative Services, the ARC of Racine, Kenosha Achievement Center and the Wisconsin Veterans Home.
Patti has created a team of trained individuals, Plant Health Advisors, who provide assistance for homeowners with horticulture concerns/questions. There are walk-in diagnostic centers, Horticulture Help lines and an email site to send photos and questions.  Pattie provides diagnostic outreach monthly at local farmers markets in Racine County, as well as doing radio spots – both locally and with WPR, and write a weekly newspaper column.
Patti is part of a group of educators from surrounding Counties that provide a series of four classes on research-based horticultural education to 500 individuals per year who work in the landscape business.
Patti has an impressive list of publications that she has authored or co-authored on. She has written extensively on how to create community gardens and how to use different growing techniques for success.  In April of 2011 Patti wrote, "Creative Containers" for American Nurseryman Magazine.  This feature story earned her the 2012 NACAA/Bayer Environmental Science Communication Award.  In addition to print articles, she has seven People + Plants videos to her credit.  This series illustrates gardening skills and practices.
To learn more about the scholarly work for Patti, please click here.
---
Dan O'Neil
Dan O'Neil is the Ozaukee County UW-Extension Agriculture Agent. He has served the residents there since 1982.  Dan's major program areas include Master Gardener training and youth livestock production.
The Ozaukee Master Gardener program has grown to one of the larger groups in the state under Dan's leadership. Membership has grown to around 190 active volunteers who contribute approximately 7,600 hours in volunteer services in Ozaukee County each year.  The volunteers donate time in ten major projects, with half of them being projects directly or indirectly located on Ozaukee County government properties.  This type of volunteer work which is designed to upgrade county facilities is a very strategic plan developed and encouraged by Dan.
The Master Gardeners work with two Horticultural Therapy projects which are held at two different facilities; one which cares for the elderly, and the other works to end domestic and sexual violence. The Lasata Project has become one of the organizations long-time successes.  The facility produces food, ornamentals, plants for an annual fundraiser for the residents, all while providing some great active therapy for a wide range of residents.  Each year new accessible projects are developed to meet the skill level of residents.  The Advocates House effort is a totally different project and its garden is designed to be a quiet reflective garden for residents and it also includes a vegetable garden producing free local produce for use in the kitchen.  Evidence of benefit have been reported by staff, family members and Master Gardener Volunteers at both locations.
The Youth Livestock program is another major emphasis. The number of enrolled members is these programs in now over 170 youth and 55 adult leaders.  Dan coordinates all the educational programs, with a minimum of seven educational workshops each year.
To read more about the scholarly work for Dan, please click here.
---
Mike Rankin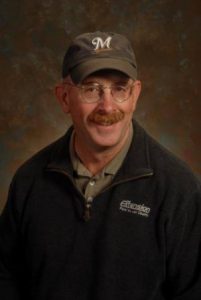 Mike Rankin served as the Fond du Lac County Crops and Soil Agent from 1988 to 2015 where is programming focused on forage and grain crop production, marketing and management. A combined 100,000 acres of alfalfa and corn silage are grown in Fond du Lac County to support the forage needs of the dairy industry there.
Mike initiated and coordinated the Wisconsin Alfalfa Yield and Persistence project to better document alfalfa crop yields in Wisconsin. This was the first whole-field, multi-farm research demonstration project exploring the relationship between alfalfa yield, quality, cutting schedule and stand persistence over the life of the stand.
Throughout his Extension career, Mike responded to weather relater crop challenges including presentations addressing feed shortages, pasture and forage management options. Mike also worked closely with Ag service providers to provide the latest research based information on seeding rates, seed treatments, pest management and more.  He also worked closely with local corn growers and developed several decision aid tools, including spreadsheets to calculate crop residue value, nitrogen rate of return, flexible land rent and bio-solids nutrient value.
Mike was the lead educator in developing and maintaining the statewide Extension Team Forage website.  His work on the webpage made forage educational publications widely accessible for farmers, Ag professionals, Extension colleagues in Wisconsin and nationwide.  Moreover, he wrote or coordinated the writing of Wisconsin based publications, with nearly 100 exclusive "Focus on Forage" fact sheets.  The website has also allowed other UW-Extension educators to be published nationwide.
To read more about the scholarly work Mike performed with the UW-Extension, please click here.
---
Joe Stellanto

Joe Stellato, UW-Extension Educator in Shawano County, spends much of his time and outreach work focused on youth development programs.  As one of the top agricultural counties in WI, Joe serves as both advisor and teacher for many 4H dairy and livestock project activities.  While fitting and showing have historically been the focus of local livestock project events, a survey in March, 2011 from 50 randomly selected livestock project members ages 10-19 shows Joe's new emphasis on management practices is paying off.
Survey results from the random sample (N=50) of more than 200 Shawano County 4H livestock project members showed a majority of respondents indicated they learned how to keep records and calculate cost of production; what livestock buyers want in a properly finished animal, as well as what and how to feed their animals.  A majority of respondents also said they learned about safe livestock handling and moving practices, appropriate withdrawal times for medicated feed, as well as the issue of animal rights.
Joe has also initiated and supported several state/federal grant projects, as well as local fund raising efforts, to help create several highly effective alternative education programs for hundreds of non-4H youth throughout Shawano County, including: personal financial management for middle school students; planning and development of the first-ever skate park in the City of Shawano, as well as after school programs with the Stockbridge-Munsee Tribe.
For more details about Joe's scholarly work, click here.