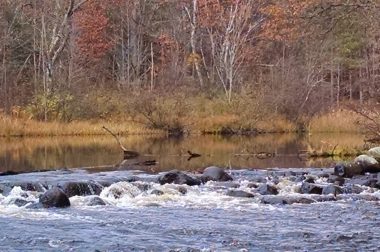 Our Vision… The Division of Extension has capacity across and within every institute to work alongside individuals, communities, tribes, and businesses to address the volatile challenges from climate change through increased mitigation and resilience. Extension supports a dynamic framework of resources, strategic partnerships, collaboration, shared understandings, and best practices for solutions based on climate science and equity.
Many of us live in Wisconsin because we enjoy the climate. Warm summers, cold snowy winters, and the transitions of spring and fall lend variety and beauty to our lives. Wisconsin's climate shapes our environment and the cultures, economies, and communities that rely on it.
But Wisconsin's climate is changing. From an increasing number of extreme storm events to warming temperatures, if we understand how Wisconsin's climate is changing we can help our communities assess their vulnerability and become more resilient.
This website is designed to provide resources for community leaders, educators, and citizens by building knowledge about climate change to support action.
Let's get started!
Climate Basics

– Review the basics of climate change and investigate how Wisconsin's climate is changing.
Building Community Resiliency

– Take action to assess and manage climate vulnerability and build resiliency.
This website is under construction, so please come back to see our updates.