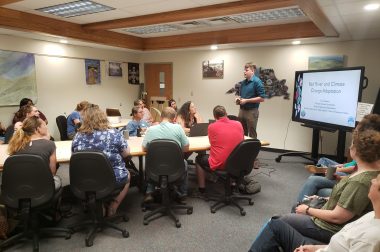 The University of Wisconsin-Madison Division of Extension is responding to the challenges a changing climate brings to our environment, communities, and economies. Being prepared for extreme weather events is good planning and is integrated into many of our county and state programs. Saving energy saves money, and  reduces carbon emissions. Integrating culture and place-based observations of change helps us bring the science of climate change to our communities. Building local climate leadership equips communities to take action to adapt to these changes.
Please check back… we are updating this webpage with new Extension climate resources
Here are some of UW-Madison Division of Extension climate programs and resources: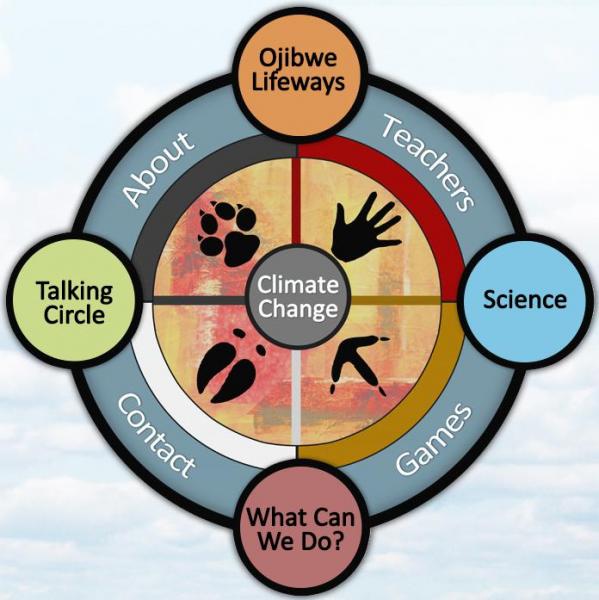 G-WOW Changing Climate Changing Culture
G-WOW is a climate literacy to action model that integrates indigenous traditional ecological knowledge, place-based evidence of climate change and climate scientific ecological knowledge. The G-WOW website features  a four-season climate change curriculum, an unit on climate and water, and a guide to developing and sharing your climate stories. There are additional resources, games, and interactive features.
Sustainable Communities and Energy Efficiency
Sustainable Communities programming uses a systems-based approach to assist communities with practical adoptions of sustainable practices that are economically and environmentally sound, inclusive and that promote community health and resilience. Programming helps local governments, businesses and community groups with formulating strategic sustainability plans and approaches to their work and with implementing sustainable practices, measurements and evaluation. The website features toolkits for local governments, energy saving guidelines and resources, and community-based energy planning assistance.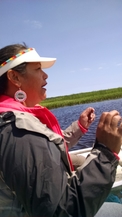 Climate Strong! Climate Leadership Program
Climate Strong! trains formal and informal educators, and youth how to increase the climate resiliency of their communities, with special focus on tribal communities. Summer Climate Strong! Institutes train formal and informal educators how to apply qualitative and quantitative evidence of climate change to make climate change "come alive" to their students, and leadership skills to help students take community-based action.
Other Regional Extension Climate Change Programs
ANREP Climate Science Initiative