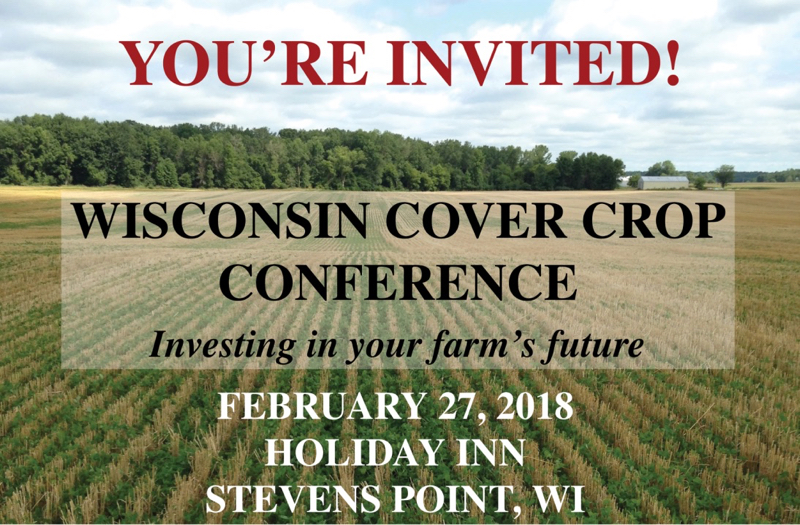 This conference will be geared toward helping Wisconsin farmers more successfully use cover crops on their farms.
There will be something for everyone, from farmer's that have never tried cover crops to veteran cover croppers. Many of the presenters will be Wisconsin grain and livestock farmers speaking from experience about what has worked and hasn't worked in their Wisconsin cropping systems.
"Barry is one of the best in the Midwest when it comes to soil heath, no-till, and cover crops. He operates his own farm, is a practicing agronomist, and has a great amount of first-hand experience in implementing Conservation Cropping Systems. We've been waiting for some time to bring him to Wisconsin. This is a must see!" – Brian Briski, NRCS Wisconsin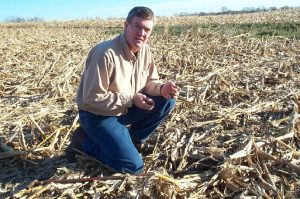 Barry Fisher is a 32 year veteran of the Natural Resources Conservation Service (NRCS), serving as the Central Region Leader for the Soil Health Division. Barry has assisted many producers who are looking to transition their operations from a conventional management system to conservation systems, focusing on practices such as no-till, cover crops, adaptive nutrient and pest management, and crop rotations with precision technology. He also has experience working with veteran cover crop planners, who are looking to expand their practices and improve the efficiency and effectiveness of conservation practices. Barry is a Certified Crop Advisor and uses his agronomy knowledge to make economically and practically feasible recommendations to growers. In addition, Barry operates a small "never-till" cash grain and livestock farm in Greencastle, IN. Between his on-the-ground experiences working on his own land and his work with producers through NRCS, Barry has a wealth of experience to share and we look forward to learning from him.