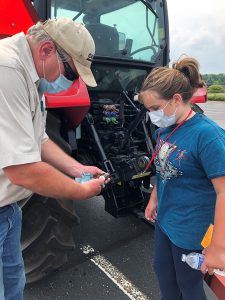 The Division of Extension is continuing a course we set early in the pandemic. Prior to the start of the state mask mandate, we followed the lead of UW System and UW-Madison in requiring safety procedures including facial coverings, distancing, and participant limits. While the Governor's emergency order has been invalidated, COVID-19 is still a risk and Wisconsinites are still contracting the virus every day. We feel it's important to ensure a safe and healthy environment for our participants.
The evidence is clear that facial coverings and distancing are the key ways along with vaccines to stop the spread of COVID-19. That's why our programs require:
Facial covering use indoors
Distancing of six feet between participants
Facial covering use outdoors where distancing is not possible.
Handwashing
Staying home if participants feel ill, show signs of COVID-19, or have been in contact with someone diagnosed with COVID-19.
For our events, we are committed to managing an environment that mitigates COVID-19 and the risk of the virus. While there is always a risk for in-person gatherings, the evidence is clear that wearing facial coverings indoors and being distanced play a large role in mitigating the virus. For our events, please be aware that we require masks indoors; outside we require masks where distancing isn't possible. We care about your health and the health of our entire community.
Feeling ill? Stay at home!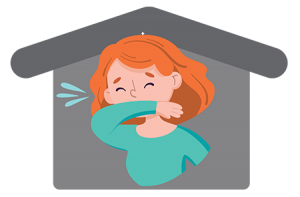 Have you been in close contact with someone with a confirmed case of COVID-19? Have you had a fever or experienced respiratory symptoms? Are you experiencing new muscle aches, chills, or change in sense of taste or smell? If YES, please don't attend this event and seek medical advice.
Protect yourself and others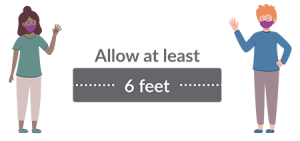 Maintain distance of at least 6 feet. This is very important in preventing the spread of COVDI-19. Wash your hands often Routinely clean and disinfect frequently touched services.
Wearing a face covering is required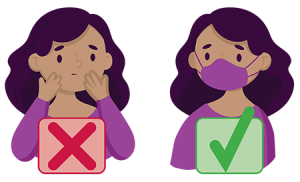 COVID-19 is thought to spread mainly from person-to-person. Wearing a face covering helps limit the spread of respiratory droplets produced through coughing, sneezing, or talking.