(updated June 2021)
The UW-Madison Division of Extension along with University System Campuses have the independent statutory authority to determine the appropriate health and safety measures for University-sponsored events and activities. Under that legal authority we require participants to follow our protocols for health and safety.
Effective June 2, all fully vaccinated Wisconsin 4-H staff, volunteers and participants are no longer required to wear masks during programs. We ask that individuals who are not fully vaccinated, including youth under 12, continue to wear masks. Staff and volunteers will not enforce mask wearing or ask for proof of vaccination for those not wearing masks. Masks may still be worn if preferred and individual masking choices should not be interpreted as an indicator of vaccination status..
Feeling ill? Stay at home!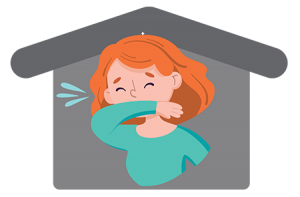 Have you been in close contact with someone with a confirmed case of COVID-19? Have you had a fever or experienced respiratory symptoms? Are you experiencing new muscle aches, chills, or change in sense of taste or smell? If YES, please don't attend this event and seek medical advice.
Those who are not yet vaccinated should wear a face covering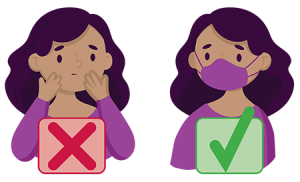 Please wear a face covering if you are not yet vaccinated against COVID-19.