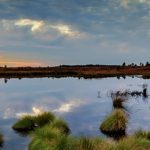 From the Milwaukee Journal Sentinel, January 2018.
WALKER AND GOP LAWMAKERS HAVE USED ONE-PARTY CONTROL SINCE 2011 TO ENGINEER THE BIGGEST SHIFT IN NATURAL RESOURCE MANAGEMENT SINCE THE CLEAN WATER ACT.
When Foxconn Technology Group begins construction of an industrial plant large enough to cover the entire Village of Shorewood, it will be exempted from state environmental requirements that any other company would have to follow.
Foxconn can fill in wetlands that are regulated by the state, change the course of streams, even build in a stream running through the property if it wants to.
In addition, the plant will use potentially polluting chemicals to manufacture an array of super-high-definition display panels. Yet no environmental impact statement will be required by state officials for one of the largest economic development projects in U.S. history.
"That was not a request that came from Foxconn," said Tim Sheehy, president of the Metropolitan Milwaukee Association of Commerce, who was involved in negotiations with the company.
It came from state officials, who believed the environmental reviews could slow the giant complex in Racine County —the plant will be three times larger than the Pentagon — and persuade the Taiwan-based company to build its liquid crystal display panel plant someplace else.
The help for Foxconn underscores how Gov. Scott Walker and fellow Republicans, since voters gave them control in 2010, have engineered the biggest shift in natural resource management in decades by easing regulations and promoting business-friendly policies.
The changes have wide-ranging implications for the public — from fewer protections for lakes, streams and wetlands to less money spent on recycling programs, state parks and public land purchases.
Read the full article.