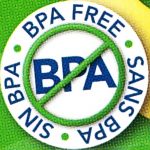 From Newsweek, February 5, 2018.
Avoiding a chemical suspected to disrupt people's hormones may be easier said than done, new research published in BMJ Open suggests. Despite following guidelines meant to reduce the amount of bisphenol A (BPA) in a person's diet, about 90 percent of the people in the study still had traces of the chemical in their urine.
"It wasn't that they weren't trying to reduce their exposure, it's just that by following the guidelines, nothing happened. Their exposure stayed the same," Tamara Galloway, an environmental toxicologist at the University of Exeter and one of the authors of the paper, told Newsweek. The levels were still below the guidelines established by regulators, she noted.
The chemical, which can be found in some water bottles, food wraps and receipt papers, can cause "reproductive toxicity" in women, according to California's Environmental Protection Agency. Specifically, it can disrupt hormone levels in a person's body.