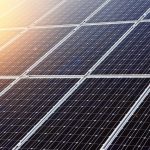 From the Milwaukee Journal Sentinel, April 23, 2018.
The City of Milwaukee and Dane County are eyeing big investments in renewable energy as concerns over climate change grow and prices for solar and wind power fall.
Both are making plans to add more solar power in deals that represent the biggest commitments to date by Wisconsin municipalities in the green power sector.