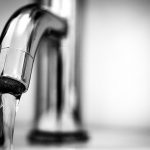 From the Stevens Point Journal, May 4, 2018.
The U.S. Environmental Protection Agency investigated potential groundwater contamination in central Wisconsin this week after longstanding complaints over the health impact farms may pose to drinking water.
On Monday, workers from the EPA began a large-scale project to drill wells in Juneau County near a large dairy farm to test for elevated levels of nitrates and other contamination, according state and federal officials.