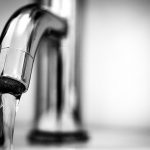 From the Wisconsin Rapids Daily Tribune, June 18, 2018.
ARMENIA – High nitrate levels in private wells in Juneau and Wood counties have caused health departments to issue a warning.
The high nitrate levels have been found in private drinking water wells in the Armenia area, according to a news release from the Wood County Health Department. High nitrate levels are a health risk particularly for babies less than 6 months old and women who are pregnant.