From U.S. News, July 17, 2017.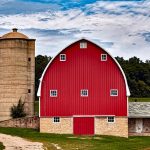 ERIKA BALZA DOES NOT drink the water out of her tap. Despite having a new well installed that came with a price tag of more than $13,000, she doesn't trust it.
"We've just written it off," says Balza, a 47-year-old former paralegal and title insurance agent. "I did say after the new well was installed that old habits die hard, that you don't drink the water. But in the back of your mind you just re-question if it's really safe, at any time."
Part of the reason: One evening in October 2016, as Balza and her husband were getting ready for bed, they turned on the faucets. Out came dark brown water that smelled like manure.