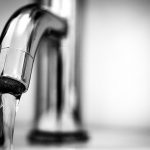 From Wisconsin Public Radio, October 18, 2018.
Three counties in southwestern Wisconsin are commissioning a new study of private wells in response to growing concerns about groundwater contamination across the state.
Grant, Iowa and Lafayette counties are funding the Southwest Wisconsin Groundwater and Geology (SWIGG) study. Researchers from the Wisconsin Geological and Natural History Survey, U.S. Geological Survey, U.S. Department of Agriculture and other state agencies will test hundreds of private wells to measure the amount and source of contamination.
"We will determine for the private wells in that area if the contamination is coming from septic systems, dairy manure or hog manure," said Mark Borchardt, a USDA microbiologist and one of the researchers conducting the study.