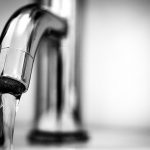 From SWNews4U.com, November 14, 2018.
LA CROSSE – The LaCrosse County Public Health Department's Nitrate Well Water Task Force (NWWTF) published a report and recommendations on nitrate contamination of groundwater in Holland and Onalaska Townships the second week of October 2018.
The recommendations included actions for state, county and municipal governments, as well as for private citizens and private onsite wastewater treatment system owners. The report also laid out recommendations for increased regulation of animal agriculture and row crop growing in areas with sensitive groundwater resources.
"The county will need to put the emphasis on local action," LaCrosse County Board Supervisor Monica Kruse said after the board reviewed the report and recommendations. "We can't afford to put too much faith in the state jumping on the problem."