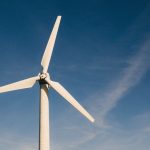 From the Wisconsin State Journal, December 14, 2018.
From the Wisconsin regulators gave Alliant Energy approval Thursday to build a 150-megawatt wind farm in northern Iowa that the utility says will help meet its renewable energy goals while saving customers money.
With a cost of about $255 million, the Kossuth Wind Project is expected to save ratepayers about $81 million over its 30-year lifespan, which the company said should help "stabilize" electric bills.