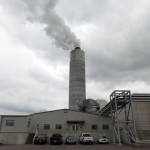 From The Intercept, February 24, 2019.
After a crucial division of the Environmental Protection Agency reassessed the dangers of two key pollutants — ethylene oxide and chloroprene — the risk of cancer from air pollution shot up in many communities around the country. In 109 census tracts around the United States, the risk was suddenly unacceptable, according to the EPA's own standards. Yet the agency didn't take the next logical step: regulating these compounds or limiting emissions to protect residents from exposure. Instead, what happened next depended on where these hotspots were — and who was living there.
IN WILLOWBROOK, ILLINOIS, an affluent suburb southwest of Chicago, residents were understandably horrified when they learned that they faced an elevated risk of cancer due to air pollution. According to the EPA's most recent National Air Toxics Assessment, released in August, the residents of seven census tracts in the Chicago suburb and the surrounding area in DuPage County have a risk of developing cancer from air pollution that's greater than 100 per million people, compared with the national average of 32 per million. The primary culprit was a chemical called ethylene oxide, a colorless gas emanating from a local plant owned by a company called Sterigenics. The chemical has been shown to cause reproductive problems, respiratory tract irritation, headaches, memory loss, and certain cancers, including leukemia, non-Hodgkin lymphoma, and breast cancer.
When Gabriela Tejeda-Rios saw the list of health problems, a sickening wave of recognition washed over her. "It was like reading our medical history," said Tejeda-Rios, an immigration lawyer who lives with her husband, two children, and mother just a half block from the plant.