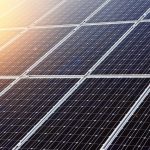 From the La Crosse Tribune, April 25, 2019.
Wisconsin-based Ashley Furniture intends to spend $29 million on solar panels to power its factories as part of a plan to offset more than a third of its energy needs.
The company, with electricity demands equivalent to more than 10,000 Wisconsin homes, expects to trim its electric bills by $5 million in the first year alone.