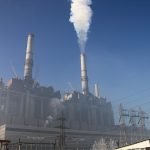 From Wisconsin Public Radio, May 20, 2019.
Xcel Energy said Monday it plans to shut its two remaining coal plants in the Upper Midwest a decade earlier than scheduled, putting the utility on pace to be coal-free in the region by 2030.
The company said it also intends to keep its nuclear power plant in Monticello, Minnesota, running until at least 2040 — 10 years beyond the expiration of its current license — as it expands wind and solar energy generation.