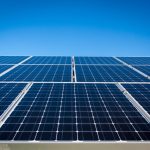 From WMTV, January 20, 2020.
While students power their minds inside school, a new initiative is looking to the sun to power classrooms.
Midwest Renewable Energy Association announced their Solar on Schools program on Monday. The initiative aims to help 100 Wisconsin schools go solar.
The program had a soft launch involving six schools, including Madison Metropolitan School District, Merton Community School District, and the Eau Claire Area School District.