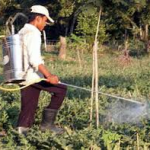 From CNN, July 22, 2020.
The proof is piling up: Many synthetic chemicals can harm your health and that of your children.
Evidence has doubled in the last five years about the negative impact on our health of endocrine-disrupting chemicals in plastics, pesticides, flame retardants and other merchandise, according to a new review of recent literature.