Thanks for a great conference!
SAVE the DATE for 2019:  February 1 & 2
February 2 & 3, 2018  Ι  Alliant Energy Center, Madison, WI
This producer-initiated conference is built around farmer to farmer skill sharing and attracts growers from Minnesota, Michigan, Illinois, Iowa, Wisconsin, and beyond.
Para asistencia en Español, llame a Barbara Nuñez al 608-224-3704.
Hu rau Cheu Vang ntawm 414-238-7777 rau kev pab rau npe ua lus Hmoob.

"I love this conference because it fills the 'pro-level' niche."   – Katie Bishop, PrairiErth Farm
"Gets right to the heart of vegetable production without wasting time or money on unnecessary topics. Great information, excellent conversations, well worth the price!"  – Heidi Accola, Roots & Shoots
"It was a great mix of technical information and thought provoking conversation. I really appreciated meeting new farmers from outside my usual circle of colleagues. The intimate size was a plus." – Laura Mortimore, Orange Cat Community Farm
"This is the best winter conference! It provides exactly the information that you need. Plenty of technical detail, no fluff." – Eric Udelhofen, Taproot Farm and Fruit
"Experienced growers sharing with other growers and really getting into the nitty gritty of organic vegetable production! That is exactly what I look for in a winter conference and I can't wait to go back."  – Bethanee Wright, Winterfell Acres
Click here to see the full conference program!
Habrá interpretación simultánea en miao y español para quienes lo necesiten.
Muaj kev txhais lus tib lub sij hawm ua lus Hmoob thiab lus Mev, yog xav tau.
Simultaneous interpretation in Hmong and Spanish will be available, as needed.
---
Right Sizing the Vegetable Farm
When making a living intersects with running a business and then crosses paths with farmer quality of life, there are many possible definitions of success. This session will offer examples of what kind of success is possible at different farm scales, common trade-offs, and things to consider when devising your own definition of success.
Dennis Fiser, Regenerative Roots
Liz Graznak, Happy Hollow Farm
Mike Noltnerwyss, Crossroads Community Farm
Cat Becker, Cattail Organics
John Hendrickson, Center for Integrated Agricultural Systems (facilitator)
---
Cauliflower

Hans Bishop, PrairiErth Farm
Abby Benson, Featherstone Farm
Tony Miller, Whitefeather Organics

Tomatoes

Dennis Fiser, Regenerative Roots
Janet Gamble, Turtle Creek Gardens
TBD

 Cucumbers

Ariel Pressman, Seed to Seed Farm
Chris McGuire, Two Onion Farm
Steven or Elizabeth, Kings Hill Farm

Strawberries

Andy Cotter, York Farm
Mike Noltnerwyss, Crossroads Community Farm

 Niche Hoophouse Crops: Ginger, Celery, and Kale

Sandy Dietz, Whitewater Gardens Farm – Ginger
Robyn Calrey, Park Ridge Organics – Celery
Liz Graznak, Happy Hallow Farm – Kale
These sessions will provide detailed production information from variety selection to post-harvest handling enhanced by photos from the field and specific to a variety of scales. Extension specialists Amanda Gevens and Russ Groves will contribute current research on the crops.  Participants will receive handouts detailing the systems of each of the presenters, including everything from germination techniques to crop spacing, equipment used, disease and pest control, and more.
---
Insect Management Strategies
Beneficial insect habitat and cultural controls can go a long way to limit insect pest damage. This session will dig into those topics and also cover how to set and measure pest population thresholds, and what to do when prevention fails.  Specific examples will focus on vegetables covered in the production track.
Russ Groves, Department of Entomology, University of Wisconsin Extension
---
Racial Justice: Making an Impact as a Vegetable Grower
This session will explore how agriculture relates to racial justice and how farmers can make an impact. We will look at the history of land and labor as it relates to race, develop a common language for having discussions and explore examples of how we can continue to break down barriers of institutional racism in our everyday lives.
Facilitators:  Laura McNeill, Groundwork & Karen Nicholson, Groundwork
---
Farm Labor: Creative Sourcing and Compensation
Where do you find qualified and capable people to work on your farm? How can you devise a compensation package that will not break the bank?  And how do you keep trained workers around for the next season?  This session will provide information on a new Organic Vegetable Farm Manager apprenticeship for WI and invite growers to share their own successes and challenges through an organized and facilitated discussion.
Facilitator:  Claire Strader, UW Extension Dane County & FairShare CSA Coalition
---
Farmer to Farmer Topical Round Tables
Is there a topic you have been wanting to dig into with your farming peers? This session will break out into roundtables to address the issues you choose.  Come with a topic you care about and ready to contribute ideas to others' topics as well.
Facilitator: Harriet Behar, Sweet Springs Farm & UW Madison Organic/Sustainable Cropping Systems
---
Vegetable Variety Round Tables
Facilitator:  Julie Dawson, Department of Horticulture, University of Wisconsin, Madison
---
Equipment for Every Farm Size
From your favorite hand hoe to the amazing wash line in your pack shed, the right tools are essential to every farm scale. This session will allow growers to discuss the pros and cons of a multitude of equipment options, aided by photos, videos, sourcing notes, and pricing information.  Come ready to share and ready to learn about something new from someone who has used it.
Facilitator:  John Hendrickson, Center for Integrated Agricultural Systems
Early Bird by January 9
Regular by January 29

Full Conference = $125
1 Day = $75

Full Conference = $145
1 Day = $85
Lunches and Snack Breaks are included with registration.
Hay becas de inscripción disponibles para productores inmigrantes y de comunidades cuyas raza y etnia tienen poca representación. La asignación de becas es por orden de llegada. La beca para la conferencia completa es de $85. La beca para un solo día es de $45.
Con una beca, la tarifa de inscripción para los productores es:
Conferencia completa = $40
Un día = $30
También hay becas de alojamiento disponibles para los productores que viajan más de 80.5 km (50 millas) desde las afueras de Madison.
Register > Enter Promo Code > Scholarship2018
---
Thov rau npe tsis pub dhau Lub Ib Hlis Ntuj Tim 13.
Muaj Nyiaj Pab Them Nqi Rau Npe rau cov neeg cog zaub uas khiav teb chaws thiab cov neeg cog zaub uas los hauv ib pawg uas txawv haiv thiab haiv neeg tsawg uas tsis muaj neeg sawv cev txaus uas raws qhov leej twg xub tuaj, leej twg xub tau.Nyiaj pab rau tag nrho ob hnub sib tham yog $85. Nyiaj pab rau ib hnub xwb yog $45.
Nrog qhov nyiaj pab, tus nqi rau npe rau cov neeg cog zaub yog:
Tag Nrho Ob Hnub Sib Tham = $40
1 Hnub = $30
Muaj Nyiaj Pab Rau Chaw So rau cov neeg cog zaub uas tuaj deb tshaj 50 mais tawm sab nraum Madison tuaj.
Register > Enter Promo Code > Scholarship2018
---
Registration Scholarships are available for immigrant growers and growers from racially and ethnically underrepresented communities (Native American, Black, Latino, Hmong, etc.) on a first come, first serve basis. Full conference scholarship is $85. One day scholarship is $45.
With a scholarship, the registration fee for growers is:
Full Conference = $40
1 Day = $30
Lodging Scholarships are also available for growers traveling from over 50 miles outside of Madison.
Register > Enter Promo Code > Scholarship2018
Llame a Bárbara Nunez al 608 224 3704 para obtener asistencia con la traducción en español.
Llame a Cheu Vang al 414-238-7777 para obtener asistencia con la traducción en miao.
Habrá interpretación simultánea en miao y español para quienes lo necesiten.
Nuestro compromiso es promover la agricultura orgánica entre las minorías y las familias de inmigrantes. Puede inscribir a un invitado adicional de la familia para que asista a la conferencia de manera gratuita.
La University of Wisconsin-Extension proporciona acción afirmativa e igualdad de oportunidades en educación, programas y empleo para todas las personas calificadas, sin tener en cuenta la raza, color, género, credo, discapacidad, religión, origen nacional, ascendencia, edad, orientación sexual, gravidez, estado civil o de paternidad, historial de detención o condena, o estado de veterano de guerra.
---
Hu rau Cheu Vang ntawm 414-238-7777 rau kev pab rau npe ua lus Hmoob.
Hu rau Barbara Nunez ntawm 608-224-3704 rau kev pab rau npe ua lus Mev.
Muaj kev txhais lus tib lub sij hawm ua lus Hmoob thiab lus Mev, yog xav tau.
Peb muaj kev ruaj siab los txhawb kev cog zaub uas tsis siv chiv ntawm cov neeg tsawg thiab cov neeg khiav teb chaws. Koj rau npe tau rau ib tug neeg hauv tsev neeg ntxiv tuaj koom lub rooj sib tham dawb.
Lub Tsev Kawm Ntawv Qib Siab (University of Wisconsin-Extension) pab rau tsoom fwv kev pom zoo thiab ncaj ncees nyob rau kev kawm ntaub ntawv, kev pab cuam thiab kev ua hauj lwm rau tag nrho cov neeg tsim nyog ua tau tsis tas hais yog haiv neeg twg, xim tawv nqaij twg, poj niam txiv neej, kev ntseeg, cov neeg puas cev xws li tes taw, kev ntseeg ntuj, kev tuaj txawv teb chaws tuaj, kev poj koob yawm txwv, hnub nyoog, kev xaiv ntawm kev daj dee, kev xeeb tub, kev muaj txij nkawm los yog ua niam txiv, kev rau txhom los yog muaj txim raug kaw los yog ua qub tub rog.
---
The University of Wisconsin-Extension provides affirmative action and equal opportunity in education, programming and employment for all qualified persons regardless of race, color, gender, creed, disability, religion, national origin, ancestry, age, sexual orientation, pregnancy, marital or parental, arrest or conviction record or veteran status.
Co-Host

click on logos to learn more about our sponsors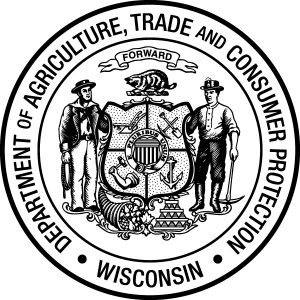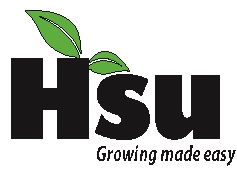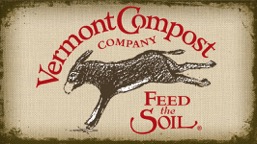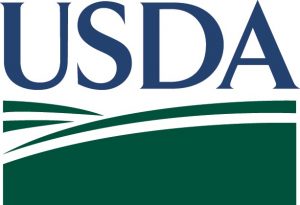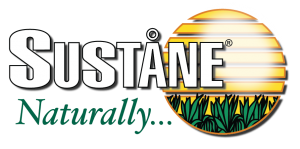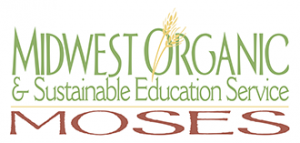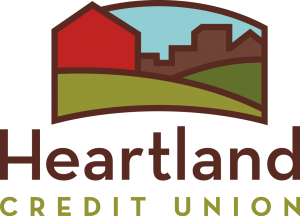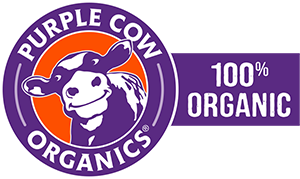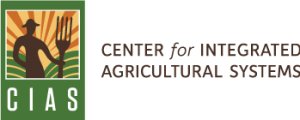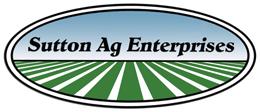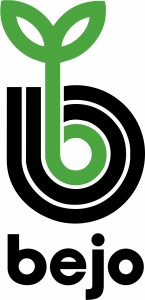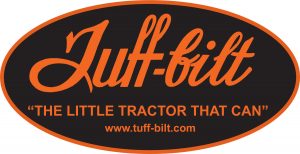 Contact Strader.Claire@countyofdane.com for Exhibitor/Sponsorship Information