Thanks for a great event!  Join us in 2021 as part of the 
February 22 – 27, 2021  Ι  Online
This producer-initiated conference is designed for advanced growers and attracts participants from throughout the Midwest and beyond.
Hu rau Cheu Vang ntawm 414-238-7777 rau kev pab rau npe ua lus Hmoob.
Llame a Claudia Wiederholt al 608-224-3704 para obtener asistencia con la traducción en español.

"After attending several conferences in the Midwest, the in-depth information provided at this conference has been more valuable to me and my farm operation than any other event."  – Allison Stawara, MSU North Farm at UPREC
"You won't find better handouts at any other conference.  You'll spend more time engaging and less time furiously taking notes, because it's been done for you." – Laurel Blomquist, Gwenyn Hill Farm
"Love this conference! I learn so much from so many experienced farmers in one place!"  – Tracy Vinz, Olden Organics
"This conference has the technical details that other organic conferences sometimes lack." – Sam Knapp, Root Cellar Farm
"As a somewhat seasoned farmer, but new to farming in the Midwest, this conference was beyond valuable for setting me up for success and connecting me to a knowledgeable community of growers!"  – Deb Moses, Cliffbrake Farm
"The handouts alone are worth the cost of the conference. Side by side comparisons of farms of different sizes/contexts with VERY comprehensive prompts/questions."  – Evan Barry, Down River Farm
"The worst thing about this conference is that all the sessions are so good it makes it really hard to choose!" – Liz Graznak, Happy Hollow Farm
"I love this conference because it fills the 'pro-level' niche."   – Katie Bishop, PrairiErth Farm
Click to open a google folder with all handouts and presentations.
Some files are available through direct links below.
---
Beets

Paul Huber, Troy Farm
Robyn Calvey, Parkridge Organics
Hans Bishop, PrairiErth Farm

Corn

Bethanee Wright, Winterfell Acres
Tony Miller, Whitefeather Organics
Ellen Russo, Featherstone Farm

Leeks

Kyle Rudersdorf, Raleigh's Hillside Farm
Steve Pincus, Tipi Produce
Hans Bishop, PrairiErth Farm

Peas

Bethanee Wright, Winterfell Acres
Mike Noltnerwyss, Crossroads Community Farm
Ellen Russo, Featherstone Farm
These sessions provide detailed production information from variety selection to post-harvest handling enhanced by photos from the field and specific to a various scales. There are three different farmer presenters, working at different scales, for each session.  Participants receive handouts detailing the systems of each of the presenters, including everything from germination techniques to crop spacing, equipment used, disease and pest control, and more.
---
Farm Resilience in the Face of Change
"Change is the one unavoidable, irresistible, ongoing reality of the universe." – Octavia Butler
It is also hard, especially when it comes to extreme weather, worker shortages, and the constant variability we experience on farms. Resilience is all about being ready for change, adapting to it, even helping to shape it into ways that will benefit rather than hurt. This session explores how farms can be resilient as we face today's dizzying pace of change.
Venice Williams, Alice's Garden
Jack Hedin, Featherstone Farm
Margaret Swedish, Center for New Creation
---
Controlling Disease in Brassicas and Cucurbits
Organic control of vegetable diseases requires both prevention and planning.  This session provides an overview of techniques that can help farmers avoid disease (variety selection, rotation, spacing, etc.) and of allowed products that can be used when diseases show up anyway.  Specific crop/disease combinations focus on brassicas and cucurbits.  Beth Kazmar will also hot water seed treatment demonstration during the demonstrations general session.
Amanda Gevens, University of Wisconsin-Madison, Plant Pathology
Beth Kazmar, Tipi Produce 
---
Soil Test Analysis and Action
A soil test can give you lots of important information about your soil, but unless you know what the numbers mean in relation to your farm and the vegetables you grow, it cannot help you take action in your own fertility plan.  This session will focus on reading your soil test, understanding it, and developing a fertility plan based on it.  Actual soil tests from attending farms are used as examples and farmers are encouraged to bring a copy of their own soil test to make comparisons during the session.
Allen Philo. Biostar Organics
---
Small-Scale Vegetable Wholesale
Growing vegetables for wholesale is an important way farmers can serve increased demand for organic food.  Even small- and mid-scale farms can succeed in wholesale with the right planning, equipment, labor, and marketing.  This session covers what it takes to start or grow your wholesale vegetable market.
Ariel Pressman, Seed to Seed Farm
---
Controlling Insect Pests in Hoophouses and Brassicas
Insect pests can be difficult to control organically, especially when it comes to those that live in the soil.  This session covers cultural practices, measuring pest population action thresholds, and options for when prevention fails.  Root worm will be a particular focus, along with other insects that trouble hoophouses and brassicas.
Russ Groves, University of Wisconsin-Madison, Entomology
---
Farmer to Farmer Round Tables
Climate Resilient Organic Vegetable Production

– Upper Midwest organic vegetable farmers and researchers are collaborating on strategies for climate resilience on the farm.  Current emphasis is on cover crop-based reduced tillage strategies to improve water infiltration and hold soil in place especially in extreme rainfall events.  This discussion explores new ideas as well as what is working and what is not in relation to the challenges of extreme weather.
Synergistic Income Streams for the Vegetable Farm – Crop diversity is commonly discussed on organic vegetable farms.  Income diversity is a less popular topic, through it too can really help farms through tough times.  This discussion includes a wide range of options for diversifying income from new markets for vegetables to agrotourism to off-farm income that can fit well with the vegetable farm cycle.
Tractor-mounted Cultivating Equipment – After harvesting, controlling weeds is often the most time consuming task on an organic vegetable farm.  Join other farmers to discuss the best and the worst in tractor mounted cultivating equipment and what might work for your farm scale and budget.
Sources and Options for Vegetable Farm Supplies – From waxed boxes to vented box liners, from harvest knives to gloves, from trellising materials to row cover, there are countless supplies needed to make a vegetable farm run.  Participants in this session dig into specifics on what the best supplies are for their needs and where to find them at the best quality and price.
A New Tool to Explore Wild Bee Pollinators on Your Farm – Wild bees, such as bumble, mason and squash bees, are important pollinators of food crops. However for an individual farm, can wild bees alone provide a crop's full pollination needs? The UW-Madison Gratton Lab has created a smartphone app for growers to collect data and learn about bees visiting their fruit and vegetable crops. In this round table, the project coordinator demos the WiBee app and facilitates discussion around wild bee pollination and creating a more useful tool for growers.
Vegetable Varieties – Excellent varieties are central to successful organic vegetable production, which is what makes this discussion so popular every year.  Sub-groups are created based on scale or farm location, depending on who joins the session.
Organic Vegetable Farm Manager Apprenticeship – Are you looking for skilled labor on your farm?  Learn about how this new apprenticeship can help.  Designed by Wisconsin farmers, the apprenticeship includes tools to help you train workers, including a detailed job book for on-the-job training and three classes for apprentices taught through the WI technical college system in the off season.  Discussion includes an overview of the program and experiences of farmers currently involved.
---
Live Demonstrations
No matter how much you read about something, there is nothing like seeing it done to give you the confidence to do it yourself.  These demos are done in real time and incorporate questions from the audience.
Hot Water Seed Treatment – Beth Kazmar, Tipi Produce
Mixing and maintaining sanitizer levels – Dan Fillius, Iowa State University Extension and Outreach
Slake Test – Ruth Genger, University of Wisconsin-Madison, Horticulture
Clarion Suites – Attached to Alliant Energy Center,

608-284-1234. Identify yourself as part of the "Organic Vegetable Conference Group" for a discounted rate of $109 plus taxes through Monday, 1/27/20.  Rate includes hot breakfast in the morning and free parking.

Home Stay – Connect with others offering or requesting a homestay in the Madison area on our Facebook Event page. (Link to come.)
Sheraton – 706 John Nolen Drive – Across from the Alliant Energy Center,

800-325-3535

Holiday Inn Express – 601 John Nolen Drive – Across from the Alliant Energy Center,

608-709-5050

Home2 Suites by Hilton – 2153 Rimrock Road – Behind the Alliant Energy Center, 608-949-9650
Early Bird by December 9
Regular by January 25

Full Conference = $100
1 Day = $65

Full Conference = $150
1 Day = $90
Lunches and Snack Breaks are included with registration.
Hay becas de inscripción disponibles para productores inmigrantes y de comunidades cuyas raza y etnia tienen poca representación. La asignación de becas es por orden de llegada. La beca para la conferencia completa es de $110. La beca para un solo día es de $60.
Con una beca, la tarifa de inscripción para los productores es:
Conferencia completa = $40
Un día = $30
También hay becas de alojamiento disponibles para los productores que viajan más de 80.5 km (50 millas) desde las afueras de Madison.
---
Thov rau npe tsis pub dhau Lub Ib Hlis Ntuj Tim 13.
Muaj Nyiaj Pab Them Nqi Rau Npe rau cov neeg cog zaub uas khiav teb chaws thiab cov neeg cog zaub uas los hauv ib pawg uas txawv haiv thiab haiv neeg tsawg uas tsis muaj neeg sawv cev txaus uas raws qhov leej twg xub tuaj, leej twg xub tau.Nyiaj pab rau tag nrho ob hnub sib tham yog $110. Nyiaj pab rau ib hnub xwb yog $60.
Nrog qhov nyiaj pab, tus nqi rau npe rau cov neeg cog zaub yog:
Tag Nrho Ob Hnub Sib Tham = $40
1 Hnub = $30
Muaj Nyiaj Pab Rau Chaw So rau cov neeg cog zaub uas tuaj deb tshaj 50 mais tawm sab nraum Madison tuaj.
---
Registration Scholarships are available for immigrant growers and growers from historically underrepresented communities (Native American, Black, Latinx, Hmong, etc.) on a first come, first serve basis. Full conference scholarship is $110. One day scholarship is $60.  I you are unsure if you qualify for a scholarship contact strader.claire@countyofdane.com.
With a scholarship, the registration fee for growers is:
Full Conference = $40
1 Day = $30
Lodging Scholarships are also available for growers traveling from over 50 miles outside of Madison.
Register > Enter Promo Code > Scholarship2020
Llame a Claudia Wiederholt al 608-224-3704 para obtener asistencia con la traducción en español.
Llame a Cheu Vang al 414-238-7777 para obtener asistencia con la traducción en miao.
Habrá interpretación simultánea en miao y español para quienes lo necesiten.
Nuestro compromiso es promover la agricultura orgánica entre las minorías y las familias de inmigrantes. Puede inscribir a un invitado adicional de la familia para que asista a la conferencia de manera gratuita.
La University of Wisconsin-Extension proporciona acción afirmativa e igualdad de oportunidades en educación, programas y empleo para todas las personas calificadas, sin tener en cuenta la raza, color, género, credo, discapacidad, religión, origen nacional, ascendencia, edad, orientación sexual, gravidez, estado civil o de paternidad, historial de detención o condena, o estado de veterano de guerra.
---
Hu rau Cheu Vang ntawm 414-238-7777 rau kev pab rau npe ua lus Hmoob.
Hu rau Claudia Wiederholt ntawm 608-224-3704 rau kev pab rau npe ua lus Mev.
Muaj kev txhais lus tib lub sij hawm ua lus Hmoob thiab lus Mev, yog xav tau.
Peb muaj kev ruaj siab los txhawb kev cog zaub uas tsis siv chiv ntawm cov neeg tsawg thiab cov neeg khiav teb chaws. Koj rau npe tau rau ib tug neeg hauv tsev neeg ntxiv tuaj koom lub rooj sib tham dawb.
Lub Tsev Kawm Ntawv Qib Siab (University of Wisconsin-Extension) pab rau tsoom fwv kev pom zoo thiab ncaj ncees nyob rau kev kawm ntaub ntawv, kev pab cuam thiab kev ua hauj lwm rau tag nrho cov neeg tsim nyog ua tau tsis tas hais yog haiv neeg twg, xim tawv nqaij twg, poj niam txiv neej, kev ntseeg, cov neeg puas cev xws li tes taw, kev ntseeg ntuj, kev tuaj txawv teb chaws tuaj, kev poj koob yawm txwv, hnub nyoog, kev xaiv ntawm kev daj dee, kev xeeb tub, kev muaj txij nkawm los yog ua niam txiv, kev rau txhom los yog muaj txim raug kaw los yog ua qub tub rog.
---
The University of Wisconsin-Extension provides affirmative action and equal opportunity in education, programming and employment for all qualified persons regardless of race, color, gender, creed, disability, religion, national origin, ancestry, age, sexual orientation, pregnancy, marital or parental, arrest or conviction record or veteran status.
Co-Host

Exhibitors & Sponsors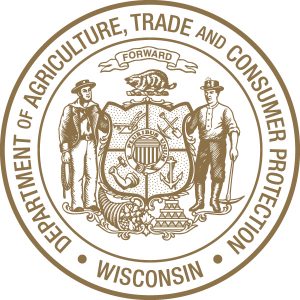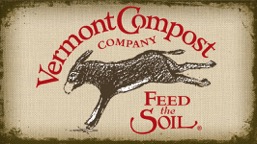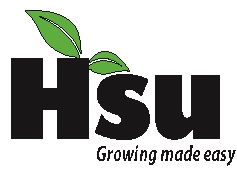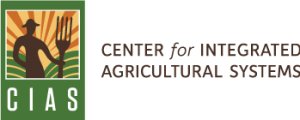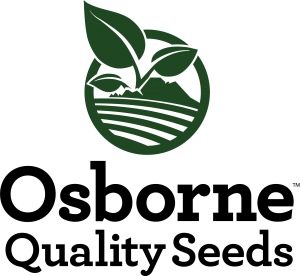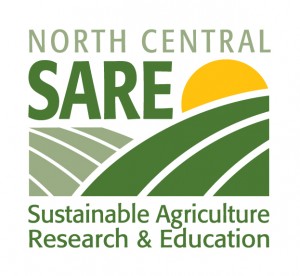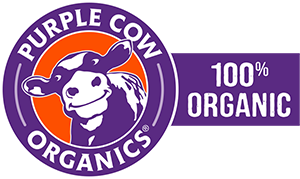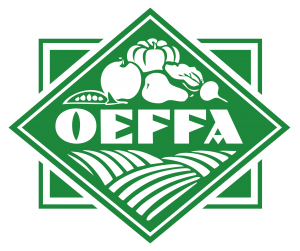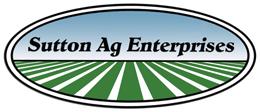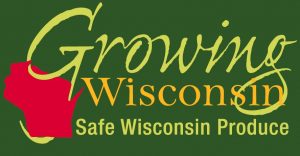 or contact strader.claire@countyofdane.com for information