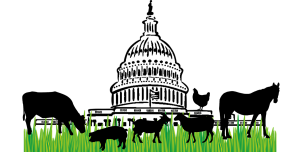 ---
Interested in learning more?
Sign-up to our email listserv through this Google Form.
---
---
---
---
Previous Events
2017 Pasture Walk Schedule
Beef Cattle Pasture Walk & Fencing Demonstration
Wednesday, June 7th 1-3pm
Stoneman Farm, Kevin & Keely Oppermann, 2559 South Syene Rd, Fitchburg
Kevin & Keely Oppermann are hosting a Pasture Walk and Fence Fixing Demonstration at Stoneman Farm, on Wednesday from 1:00 to 3:00 pm. Kevin & Keely operate a cow-calf grass-fed beef operation with Scottish Highland catte. They have used the Scottish Highlands to clear woody brush species on this and their rented land.
1:00 – 1:30 We will be looking at his well-established diverse forage pastures, recently seeded pastures and pastures that will again be grazed to remove woody species. The difference in soil health differences in these pastures will be compared.
1:30 – 3:00 p.m. Randy Cutler and Edward, Cutler Fence, LLC will lead a demonstration in the repair of existing fence and construction of high tensile electric perimeter fence. This event will provide hands-on experience in fence repair, fence design, corner construction, portable fence usage, and proper energizer selection and energizer grounding. Fencing options for beef and dairy cattle, sheep, goats, hogs & horses will be presented. Discover the ins and outs of fencing for livestock, including planning, placement, and practicality of making fence!
Beef Cattle Pasture Walk: Rotational Grazing to Improve Wildlife Habitat and Reduce Brush and Weeds
Wednesday, August 16th 6-8pm
McManus Road, Oregon 53575
Kevin and Keely Oppermann are co-hosting a pasture walk with DNR wildlife technician Heidi Hayes and biologist Julie Widholm on the use of rotational grazing to improve wildlife habitat at Hook Lake Wildlife Area.
Kevin & Keely operate a cow-calf grass-fed beef operation with Scottish Highland cattle. They have used the Scottish Highlands to clear woody brush species on their farm, and are bringing their expertise to the second year of grazing management at Hook Lake.
Learn about applying grazing to increase plant diversity and benefit grassland bird species, suppress woody shrubs and invasive plants, reduce reliance on costly mechanical- and chemical-management methods, and to foster partnerships with neighbors and the agricultural community.
Organic Dairy Cattle Pasture Walk & Soil Health Demonstration
Wednesday, August 23rd 1-3pm
RG Miller & Sons, Inc., 1706 County Road V, Columbus
RG Miller & Sons, a member of Organic Valley, operates a 350-cow organic dairy with about 1200
acres of pasture and cropland.
1-2pm – Justin Morris, NRCS Regional Soil Health Specialist, will be leading a demonstration on soil
health in pastures. This hands-on demonstration will show aggregate stability and infiltration.
Using soils from different fields on the farm, Justin will run the rainfall simulator.
2-3pm – A field specialist from Organic Valley will take us on a tour of the pastures to discuss pasture renovation and species selection.
Sheep Pasture Walk & Fall Pasture Management
Saturday, October 14th 1-3pm
Running Chicken Farm, Bird Cupps &amp and Amelia Fairchild
1-3pm – Running Chicken Farm raises Scottish Blackface and Scotch Mule breeding stock. The system is low-input and entirely grass-based. The Scotch Mule offers a nice option to the small farmer who is interested in producing vigorous lambs with less fussing.
2-3pm – Gene Schriefer, Iowa County Agriculture Agent, will lead a discussion on fall pasture management. Fall grazing can be some of the highest quality of the year, and can have a positive impact on ewe body condition heading into breeding season. In grazing, everything we do impacts the next grazing cycle.
Grazing Roundtable
Friday, November 10th 1-3pm
Dane County Ag Center, 5201 Fen Oak Dr, Madison
1-3pm – Come with your questions and the grazing topics you are interested in! We'd like to touch-base with you about this year's pasture walks and start a plan for 2018. This meeting will also help us to plan the Grazing Conference for this winter.
Refreshments – cookies and milk – provided!