Extension Resources | Other Resources  | Informational Posts
---
Extension Resources
---
Other Resources
---
Weigh Your Hay Now, Save Money Later
Jennifer Blazek, Dane County Dairy & Livestock Educator "Eyeballing" your hay? It's important to know how much your hay weighs, not only for more efficient feeding, but it also keeps your feed costs down. To learn more, check out the fact sheet on the UWEX Forage Team FYI website.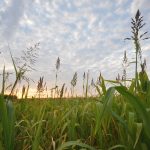 Determining Fair Pasture Rental Rates
One of the most frequent questions producers ask is, "What is a fair rental rate for pasture?" In the absence of a commercial market for pasture, producers often end up bargaining for a rental price. For instance, if there is a large amount of pasture acres in a given area, the rent may be lower […]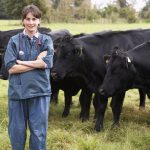 Veterinary Feed Directive
As of January 1, 2017, producers will be unable to purchase medicated feeds, pre-mixes, or medicines containing medically important antibiotics, over the counter. To learn more watch these podcasts or download a fact sheet.