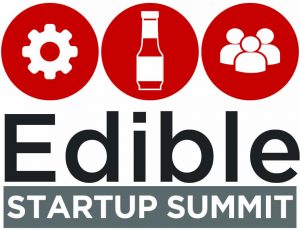 The Edible Startup Summit 2021 is being cancelled.
Stay tuned for information about regional networking events and workshops.
The Edible Startup Summit is a training program for food business start-ups and entrepreneurs. We provide talks, workshops, and consulting sessions so that you get the information, connections, and resources you need to help you launch and sustain your food business.
During the virtual summit, you'll have the opportunity to hear from successful food entrepreneurs and business development experts about various aspects of building a sustainable food business. You'll learn aboutproduct development; business planning; food safety, licensing, and regulations; on-line sales; financing, and pricing your product.
Wednesday, Nov. 17 will be an in-person regional networking event, so that you can build connections with fellow entrepreneurs to build a robust, sustainable, and connected food business ecosystem.
To learn more and to see presentations of past summits visit Edible Startup Summit
The Summit is organized by Dane County UW-Extension and the UW-Madison Extension Food Systems Program, with support from the UW Food Finance Institute, UW-Madison's Law & Entrepreneurship Clinic, Compeer Financial, FEED Kitchens, the Entrepreneur group of Dane County Food Council, and Tribe 9 Foods.