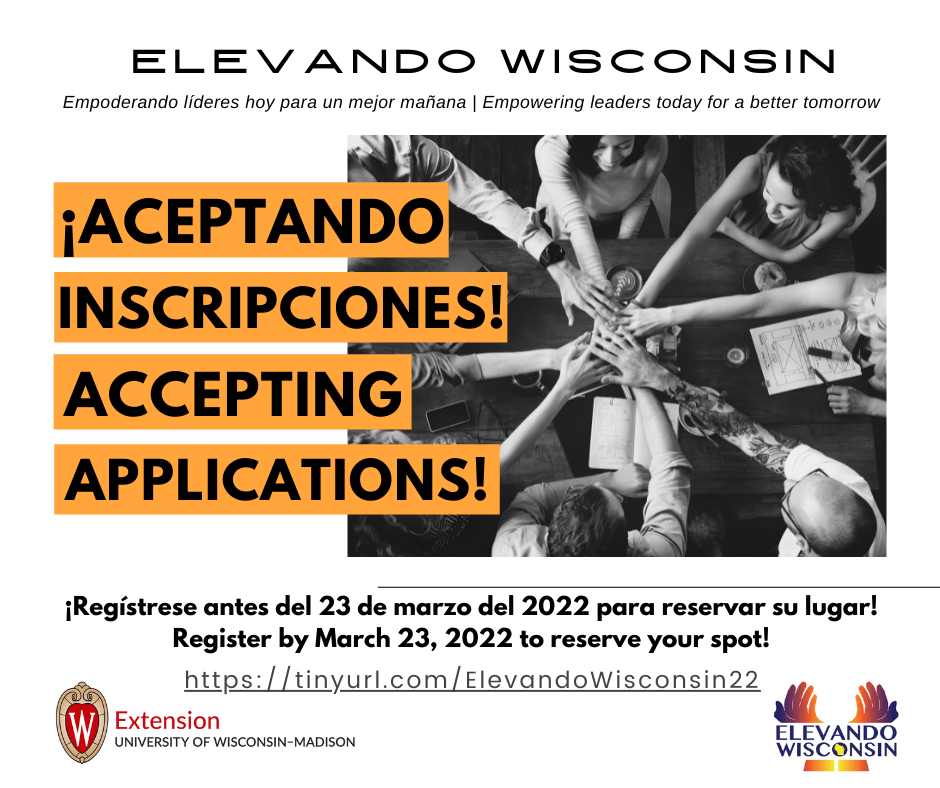 Elevando Wisconsin está diseñado para elevar sus habilidades de liderazgo personal y comunitario y construir una red de líderes en todo Wisconsin. Las sesiones serán en español e inglés. ¿Para quién es este programa? Cualquier persona interesada en hacer una diferencia en Wisconsin y cualquier persona con pasión por liderar y / oayudar a otros. ¡Creemos que todos pueden liderar!
Elevando Wisconsin is designed to elevate your personal and community leadership skills and build a network of leaders across Wisconsin. Sessions will be in Spanish and English. This program is for anyone interested in making a difference in Wisconsin and anyone with a passion for leading and/or helping others. We believe that everyone can lead!
Please share the flyer below with your networks!
More information and registration link available HERE