Teaching You to Manage Your Money
---
Our mission is to teach money management skills to Dane County individuals and families.  We provide unbiased, accessible financial education through workshops, one-on-one coaching and other asset building services.  As a program of  Dane County UW-Extension, we provide information, tools and other resources that give the necessary skills to increase credit worthiness, reduce barriers to housing, eat healthy on a budget, and improve overall financial capability.
Recent Posts
---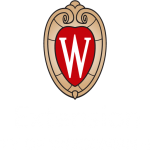 Managing Your Personal Finances in Tough Times (English/Español)
The coronavirus, also known as COVID-19, is impacting households, communities, and businesses. One in three households in the US have already had their income cut or stopped altogether, as reported by a national Pew Research Center survey from March 24. The frequently asked questions below highlight some common financial challenges as a result of the COVID-19 pandemic. The answer to each question has links to government websites and the types of assistance that might be available. We will be adding additional information as new policies and resources are put into place.