Teaching You to Manage Your Money
---
Our mission is to teach money management skills to Dane County individuals and families. We mobilize volunteers and staff to provide unbiased, accessible financial education through workshops, one-on-one coaching and other asset building services. As a program of Dane County UW-Extension, we provide information, tools and other resources that give the necessary skills to increase credit worthiness, reduce barriers to housing, eat healthy on a budget, and improve overall financial capability.
Recent Posts
---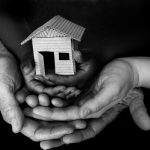 FREE Estate Planning Class in April
Dane County UW Extension is offering a FREE class in April about Estate Planning: Understanding and Preparing For Illness, Death and Taxes.
Everyone over the age of 18 should consider estate planning!