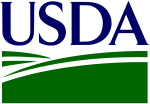 Are you a manager, operator, or owner of an on-farm market, a Community Supported Agriculture (CSA) enterprise, a food hub, or a farmers market?   We at USDA are making it easier for your organization or business to reach more customers.  We offer four directories to help local food businesses connect with buyers.  Building on the success of the National Farmers Market Directory, USDA has developed national directories for On-Farm Markets, CSA Enterprises, and Food Hubs designed specifically to communicate operating information, product selection, terms of payment, and most importantly, location (addresses and map coordinates) in a dynamic environment that allows you to enter your baseline information in minutes, then update it anytime you want. The directories are available free of charge to registering organizations and businesses. Register as many organizations or businesses as you manage, own, or operate.  The directories will be available to the public no later than January 2015.
 The main registration and update webpage at http://www.usdalocalfooddirectories.com/updates.html includes brief description of each directory. You can add your information to the directory that fits your operation and youcan register each business or organization you manage, own, or operate. It only takes a few minutes even when you access more than one directory.
If you have already registered, we thank you for your support.  Please pass on this information to other businesses and organizations who would benefit by reaching a broader base of customers interested in local foods.
Contact USDA at directoryupdates@ams.usda.gov for more information.