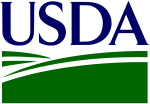 The USDA has announced a new, tailored web tool designed to connect burgeoning farm entrepreneurs with programs and resources available to help them get started.
The new web tool is available at www.usda.gov/newfarmers
The site features advice and guidance on everything a new farm business owner needs to know, from writing a business plan, to obtaining a loan to grow their business, to filing taxes as a new small business owner. By answering a series of questions about their operation, farmers can use the site's Discovery Tool to build a personalized set of recommendations of USDA programs and services that may meet their needs.
The website includes additional resources for women, veterans and youth as well. Learn more here
#newfarmers