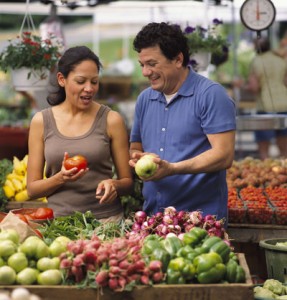 Farmers' markets can become licensed by the United States Department of Agriculture to accept federal food benefits (SNAP; known as FoodShare in WI). In order to accept FoodShare, farmers' markets  need to have terminals that can process electronics benefits transfer (EBT) information, which allows for the process of government benefits to the authorized retailer. Information, resources and grants are available to help you get set up.
Click here for resources and more information on getting started and expanding your farmers' market EBT program.
Once your market is set up with a terminal for EBT, be sure to check out the Dane County Double Dollars program.
These programs are important to our local economy. They expand access to locally grown nutritious food and generate additional sales for farmers.