The resurgence of the Food Truck in the last several years has caught the attention of college students, soccer families, and employees looking for that quick, home cooked tasting  lunch. As a local food advocate and staff member of UW-Extension I want to help you understand the food truck industry:  how it evolved in America and why considering a healthier specialty food truck option may be the answer for consumers and vendors.
The US Texas Chuck wagon and pushcarts are the precursor to today's food trucks from all the way back to the Civil War. According to History.com they served the cowboy and the urban worker.  The chuck wagon was made specifically to cook and serve food while the pushcart served diners in larger cities.  A pushcart didn't cook the food but it did serve simple lunches and that makes it a closer match than the chuck wagon to what we use them for today.  We then step ahead to the 1950s where the ice cream truck appeared with all its glam and music blasting from speakers on top of the trucks.  In the 1960s the food truck appeared with its large, box-shaped design and open side window.  These trucks got a bad reputation as many had substandard health policies and were located in less desirable parts of town.  Skipping ahead again to the 2000 era, food trucks lost their bad reputation and have become highlights of parks and local events.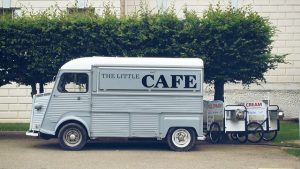 This evolution brings us to today, where according to a collaborative study by researchers from U-M and Northwestern University, who studied social media trends, found that even in cold climates, food trucks can prosper by setting themselves up where there are year-round local events that draw large crowds or campuses full of hungry students in a rush. Their article, Food Trucks in America states that almost all food trucks connect with their customers on Twitter sharing their menu and locations and were tracked in 2014 as being 4,000 strong in metropolitan areas. Today there are 3 million food trucks in the US.  Sited as "the new authenticity economy" food trucks fill the need for local and homemade food.
This market for local food brings us to the idea of a healthy food truck option.  While the formerly known 'Roach Coach' still exists today, customers are looking for a healthier option.  In Los Angeles, the Green Truck's mission is 'Healing our Planet One Meal at a Time'.  They do some serious composting, using no dish items that are not recyclable.  They use organic ingredients, serve foods like the 'Mother Trucker Vegan Burger' and even use yesterday's vegetable oil to fuel their trucks for the next day.  Keeping customers healthy and fit may be another incentive to draw out the plans for a healthier fare as a food truck business.  Smoothies, wraps and even gluten free menus can be found in the food truck industry.  The Healthy Food Truck in Indianapolis even offers fitness center deliveries of healthy food.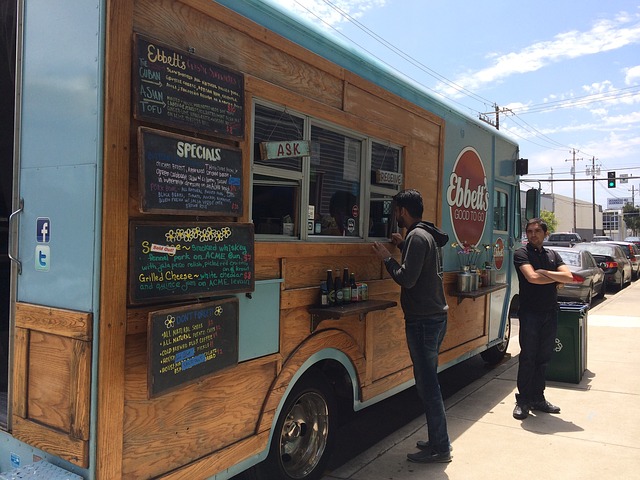 Based on public and city interest, the WI Small Business Development Center and UW-Extension, Douglas County here in Superior, WI are sponsoring 'How to Start a Food Truck Business in NW WI'.  This workshop filled to capacity and has a waiting list.  With popularity gaining momentum and start-up assistance available, I encourage you to sign up for a Food Truck Workshop in your area or contact the Small Business Development Center or the Economic Development program of your local extension service for more information and options.
Jeanne Ward, Local Food Advocate and Administrative Program Assistant for UW-Extension, Douglas County.  I am currently studying Social Media Management at Northwestern University through Coursera.  Feel free to contact me at jeanne.ward@ces.uwex.edu