Local Resources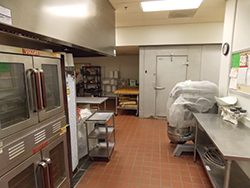 Superior Business Center houses a commercial kitchen available for rent by the hour. In addition it is a resource center for small businesses including meeting and temporary office space and access to training.  Visit their website for more information at http://www.superiorbusinesscenter.com/facility.php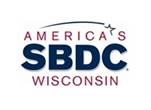 SBDC at UW-Superior (Small Business Development Center).  Wisconsin SBDC at UW-Superior is part of a statewide network supporting entrepreneurs and business owners through no-cost, professional, confidential consulting and targeted educational programs. Regional SBDC experts facilitate improvement and growth for small and emerging mid-size companies and help launch successful enterprises. Visit their site at: http://www.wisconsinsbdc.org/superior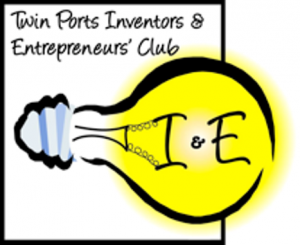 Twin Ports Investors and Entrepreneurs offers workshops on business start-up, business structure and many more topics related to small businesses.  Visit their website at http://www.twinportsie.com/ or contact James Anderson III, UW-Extension, Douglas County at 715-395-1363 or james.r.anderson@wisc.edu.
Wisconsin Resources
Department of Agriculture, Trade, and Consumer Protection – DATCP:  https://datcp.wi.gov/
Located in Wisconsin, the DATCP provides information about licenses and permits, publications and services for local farms.
United States Department of Agriculture:  usda.gov
The USDA is the place for information on market news, rules and regulations, grades and standards and much more.
USDA New Farmers website:  https://newfarmers.usda.gov/
Agriculture is full of exciting and rewarding opportunities. Farming is a tough job, but at the heart of it all, you'll see a vibrant community contributing to the future of our nation's health and food security.  Resources specific to new farmers, women in agriculture, youth and veterans is available here.
Find the resources you need to get started or personalize your search with the Discovery Tool.
UW-Extension Resources
UW-Extension Food Business Innovation Network:  https://fyi.extension.wisc.edu/foodbin/licensing/
From the Learning Store:  https://learningstore.extension.wisc.edu/
Wisconsin Food Processing Guide – A guide for entrepreneurs in Wisconsin that covers regulations and licensing, product development, labeling and packaging, safe handling and storage and much more.  Available through the Learning Store at UW-Extension.  Learn more about it at https://fyi.extension.wisc.edu/news/2016/08/02/new-resource-serves-as-road-map-for-wisconsins-food-entrepreneurs/ .  To download the guide go to:  http://learningstore.extension.wisc.edu/Assets/pdfs/N4094.pdf
Online Resources
Veggie Compass
The overarching goal of Veggie Compass is to provide diversified fresh market vegetable growers with tools and know-how to optimally manage their farm operations. Veggie Compass is a Microsoft Excel spreadsheet in which growers enter their expenses and sales information, and then allocate detailed expenses, including production labor hours, to each crop (see Table 1, below). The spreadsheet uses this data to calculate each crop's cost of production per pound (or other unit), net profit by market channel, and gross margin by market channel.
The financial data needed for the tool can come from accounting programs, checkbooks, receipts and invoices. Sales data can be gathered from sales receipts, harvest logs and weekly sales charts. Labor data needs to be recorded by crop and activity throughout the growing season, and growers typically enter their labor totals into the spreadsheet at the end of the season. The Veggie Compass website at www.veggiecompass.com has recommendations and sample forms for recording sales and labor data.  For more information visit the UW-Madison, Center for Integrated Agriculture Systems at http://bit.ly/2c5iJpX .