MS Teams
Microsoft Teams is a tool for group chat that is included with our Office365 environment. Teams works as a channel of communication that fits between email and Zoom. It is less formal and more real-time than email and it is quicker for short chats than organizing a Zoom meeting. Each mode has benefits and adding Teams is not a replacement for email or Zoom.
How to access Microsoft Teams
Log into your UW-Madison Office 365 email online.

Starting from wisc.edu, click "MyUW" and select "EMAIL/CALENDAR".
If needed, pick your account.


From Outlook Online, in the top left, click the Microsoft App Launcher (AKA the "waffle").

Click Teams.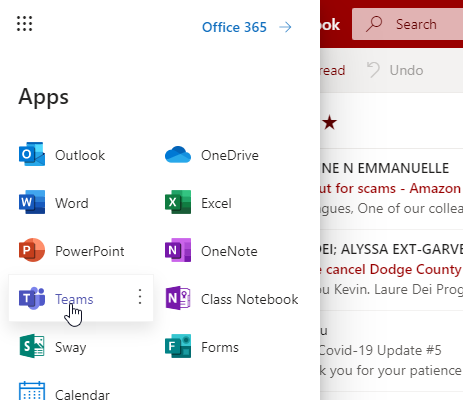 Open using the online web version.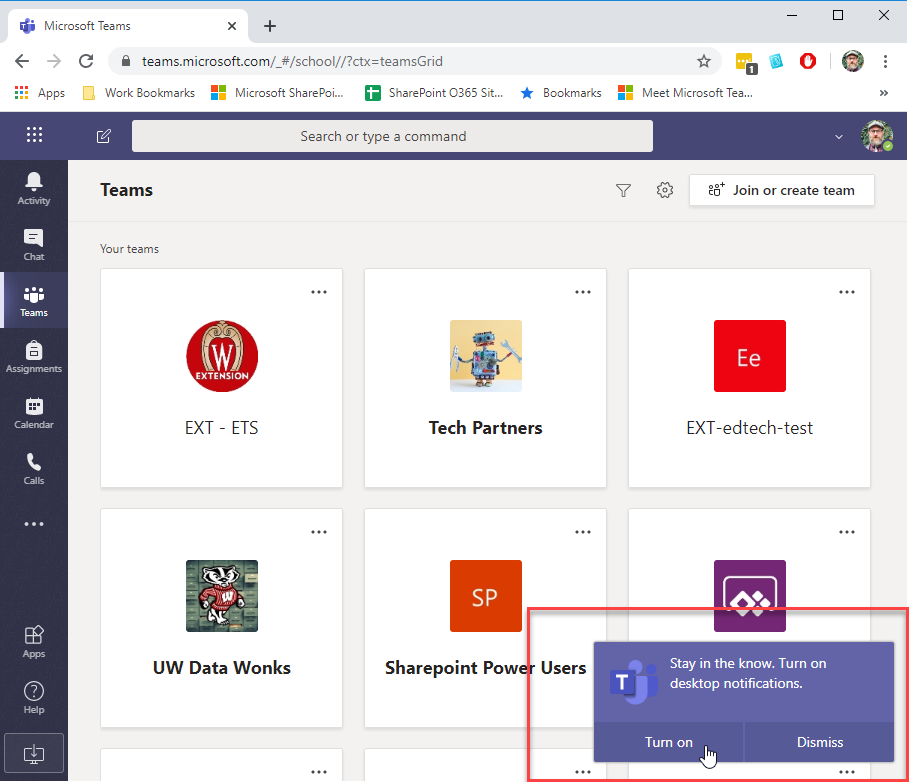 Be sure to allow desktop notifications to not miss messages.
Or open Microsoft Teams directly at teams.microsoft.com