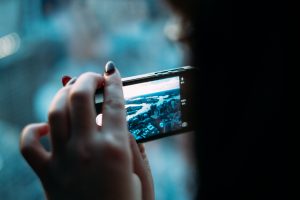 Children often hold on to the hope that their parents will reconcile – or even look for reasons to believe this may be the case. It is important to be clear, consistent, and loving in your communication with your child that the decision to separate is final.
Be an eParent®! Create an online photo album or have digital frames at both houses loaded with your child's favorite family photos to emphasize what the family looks like now.
By knowing that their parents are not going to get back together again, children (and the family as a whole) can begin to move forward in understanding, coping, and adjusting to a reorganized family life. For children, this transition can mean a number of changes. One big adjustment that remains is having to spend time away from one parent at any given time. Photos can serve as a reminder that their family is always their family – even in separate homes or as new individuals join the picture.
Websites like Tiny Beans, Photobucket and Google Photos allow you to store photos digitally. This can offer a place for your child to access photos at any time, and even share with friends and other family members!
Learn more about the University of Wisconsin – Madison/Extension Human Development & Relationships Institute online or on Facebook.