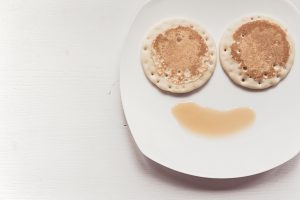 Your child is making decisions and taking important actions every day. Recognizing good choices is one way to show appreciation for his or her positive decisions.
Be an eParent®! Text your co-parent to share information about your child's good choices.
Sharing your child's good choices with a co-parent not only demonstrates that you are paying attention to what your child is doing, but that you are proud and want to boast about his or her accomplishments. Moreover, sharing this information provides positive reinforcement and helps keep your co-parent in the know about your child's life.
What's the best way to recognize your child's positive choices? Do compliments work? Maybe rewards or gifts? Or are hugs best? This article highlights some of the most recent research on how to best tell your kids they are doing a great job! Research shows that specific praise such as "I see that you washed the dishes. Thanks!" is more meaningful to children than general praise such as "good job!"
Learn more about the University of Wisconsin – Madison/Extension Human Development & Relationships Institute online or on Facebook.