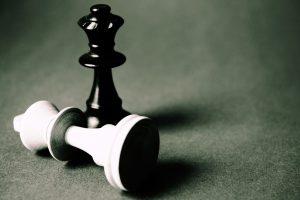 Does it ever feel like your tween is intentionally picking a fight? Do you ever feel ignored by your tween? Is your 9- to 14-year old ever overly critical of you?  Unbelievably, arguing with parents can actually help young adolescents. Arguing with you is a safe way for your young adolescent to test his or her new opinions and ideas.
Be an eParent®! Create opportunities for your teen to "respectfully disagree" by watching online clips of late night or daily news shows together with your tween and discussing your thoughts and opinions.
During the tween years, youth develop stronger beliefs, opinions and convictions. While the constant disagreement can be tiring for parents, there is good news. If your young adolescent is using you to practice his arguments, he may actually be better at saying "no" to poor choices. Research shows that tweens experienced in debating with their parents are better at resisting peer pressure. Encourage your child to practice persuading you to see their perspective rather than allowing them to whine or insult you. In one study, teens that successfully held their own opinion and felt supported by their parent were especially protected from negative peer pressure.
You may enjoy reading how debates with parents can help kids. (And how parents can survive arguing with their adolescent!)
To learn more explore our Parenting and Family Relationships website or like us on Facebook.
Revised November 2018