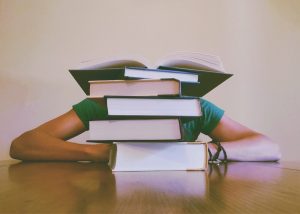 Eeny, meeny, miney, moe
Catch a tiger by the toe
Tech school, college, I don't know
Mom or dad, tell me (don't tell me!) where to go.
Helping your tween choose a college or career path is not a game of chance.  Your tween may view the world as a place of countless possibilities, full of new places to discover and new people to meet. This can be exciting . . . and scary! Whether they have talked with you or not, they are probably beginning to think about and maybe explore future job and career options.
Be an eParent®! Download a few college search or career planning apps that offer tools to help your child explore options for his or her future plans.
As a parent you play an important role in supporting your tween with everything from encouraging possibilities to setting limits and boundaries. You can also be an excellent source of information for your child especially as they begin to think about their career and life journey.
You might enjoy learning more about how to help your child plan for life after high school.
To learn more contact UW-Extension Family Living Programs or like Family Living on Facebook.