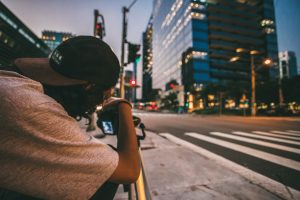 Taking photos can be a safe way for your child to express her feelings, ideas, and interests. What might be hard to say out loud, can be communicated via the real-life photos he takes.
Be an eParent®! Encourage your child to share a new photo each week via Instagram or Twitter or some other photo-sharing application. Take a few minutes each week after the posting to talk with your child about her photo – what interests her about it and how it reflects who she is.
Young teens are just beginning to think about their own identity. This is a really important part of becoming an independent adult! It is normal for pre-teens to be thinking about who they are, what characteristics they have or want to have, and how they want to be seen by others. This can be scary stuff to talk about with a parent – using photos makes it much easier and less threatening for your child!
Read more about understanding your teen's emotions.
To learn more contact UW-Extension Family Living Programs or like Family Living on Facebook.