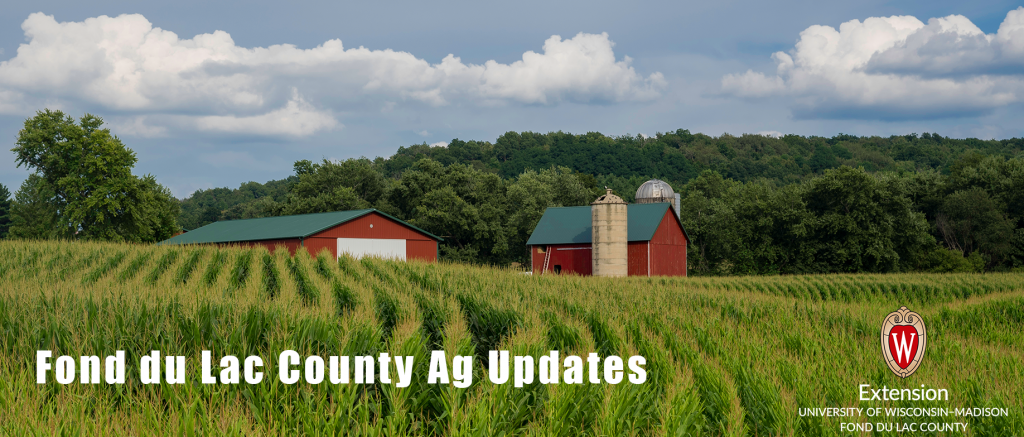 Your Ag team at Extension Fond du Lac County has moved our newsletter to your email!
If you're not already receiving it, take a minute to sign up with this form.
This week's FDL County Ag Updates contains the following timely news:
Managing the Dry Cow for a Successful Lactation Webinar
Heart of the Farm Coffee Chat – Nurturing Healthy Relationships Under Times of Stress: Bidding for Connection
May Dairy Situation & Outlook Podcast
Alfalfa Quality Watch
Post-emergence Corn & Soybean Herbicide Product Restrictions for Broadcast Applications
#Grow20
USDA's New Direct Payments Program for Farmers
USDA Coronavirus Food Assistance Act
Do Farmers Need to Provide Sick Leave?
Extension COVID-19 Agriculture-Related Resources
Events: Dry Cow Management webinar, Heart of the Farm Coffee Chat
Need to catch up on previous newsletters? Check them out here!