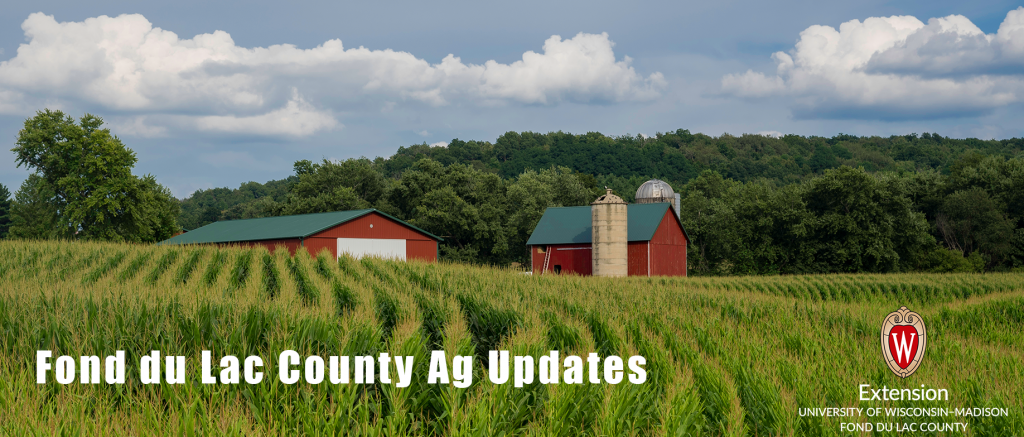 Your Ag team at Extension Fond du Lac County has posted the most recent e-newsletter!
If you're not already receiving it, take a minute to sign up with this form.
Recent FDL County Ag Updates contain the following timely news:
It's Fair Week
Five Minute Farm Focus Video: Accelerated Calf Feeding Program
Hay MArket Report: July 13, 2021
Center for Dairy Profitability Dairy Situation and Outlook Podcast
Video: white Mold on Soybean
Insights on In-Season Corn Disease
Drought Impacts on Insects and Mites
Events: Badger Crop Connect: Legumes in Cover Crops and Climate Change
Need to catch up on previous newsletters? Check them out here!