When you are home alone, medical emergencies can happen. It is very helpful if you know what to do when medical concerns arise. Some you can handle on your own and some will require you to get help.
Please watch the "Medical Emergencies" video.
Please complete the Medical Emergencies assessment to see what you've learned.
View the correct answers to the Medical Emergencies Assessment.
In order to feel better prepared and to have something to refer to in an emergency, we have created a Medical Emergencies Fact Sheet. You can download it by clicking the link below. Feel free to print a copy of this fact sheet and post it where everyone can see it.
Medical Emergencies Fact Sheet (printable copy)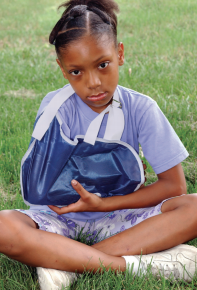 Go to Lesson 8: How to Report an Emergency